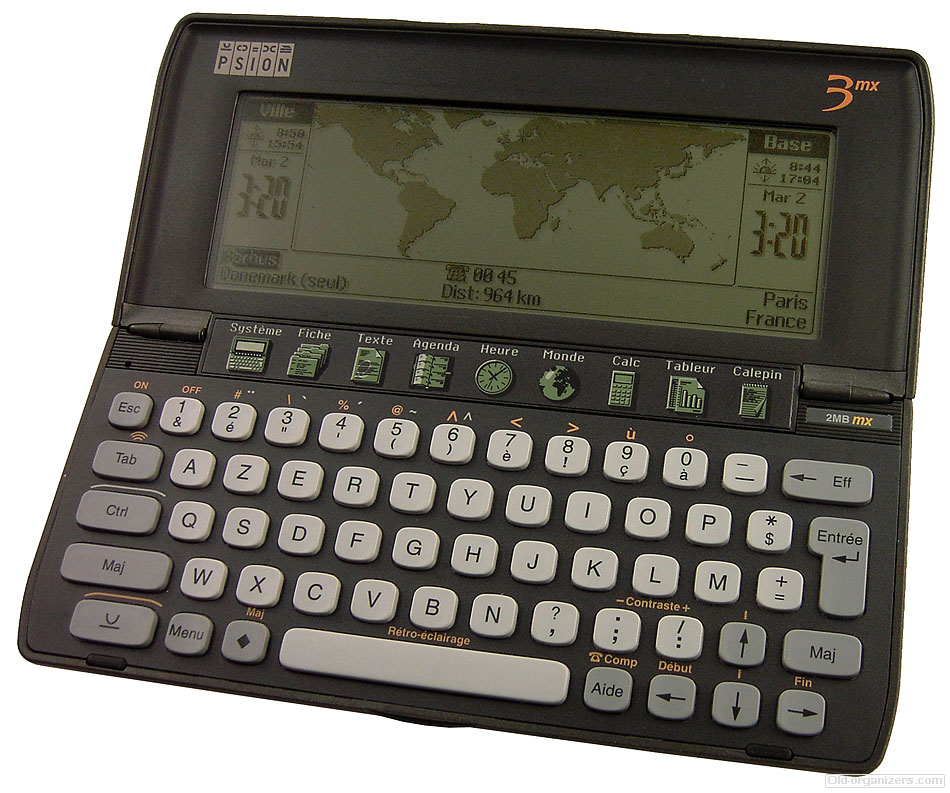 Same design as the previous models of the Series 3. World clock function,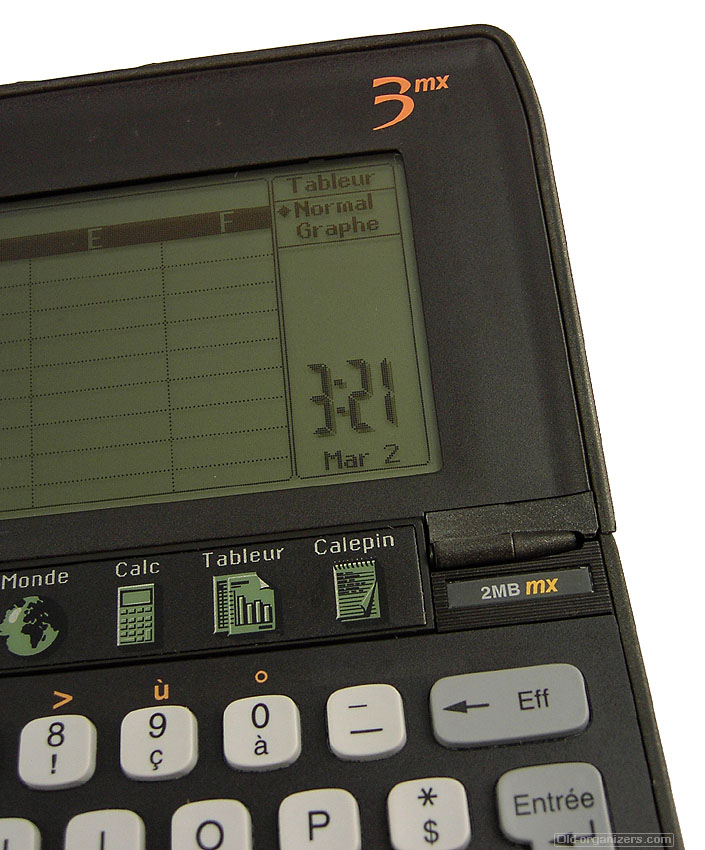 Apart from the mx logos in this French version.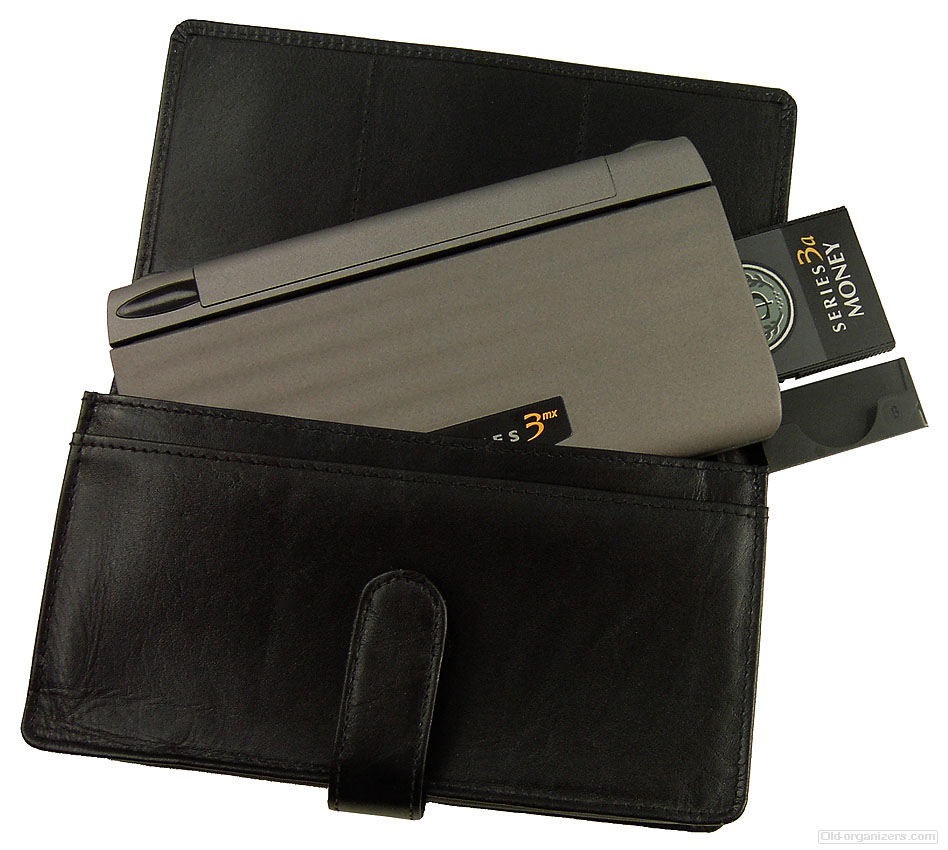 With its leather bag and a Money software pack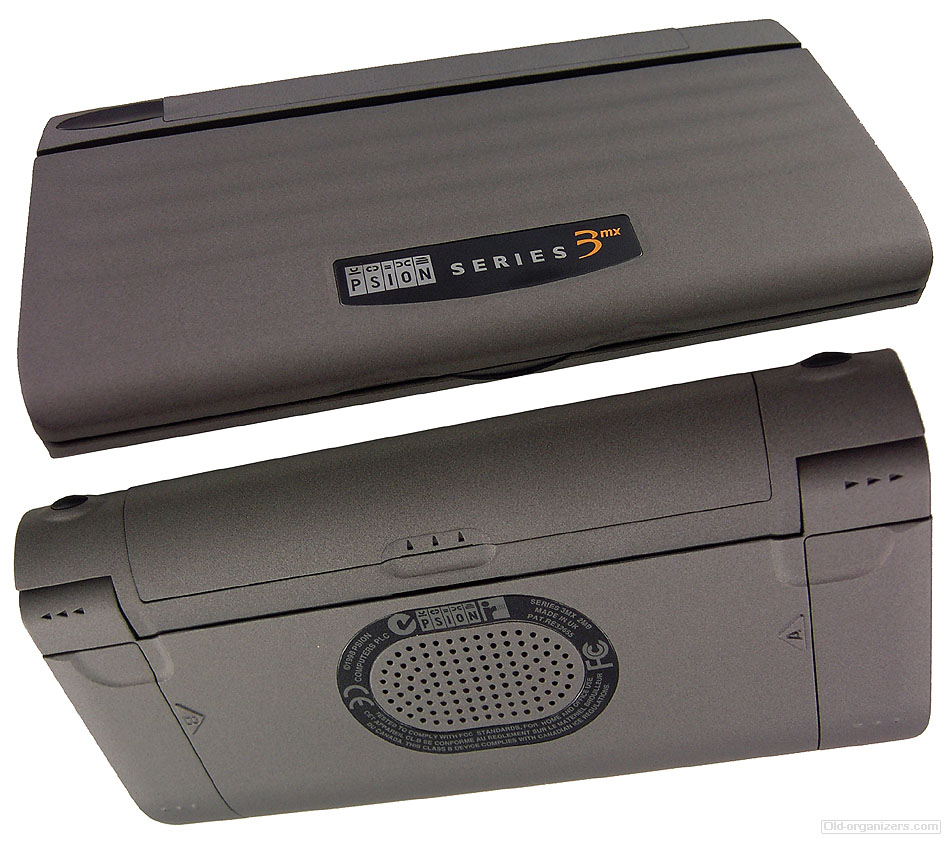 Top and back sides. The 3mx sports a matte silver metallic covering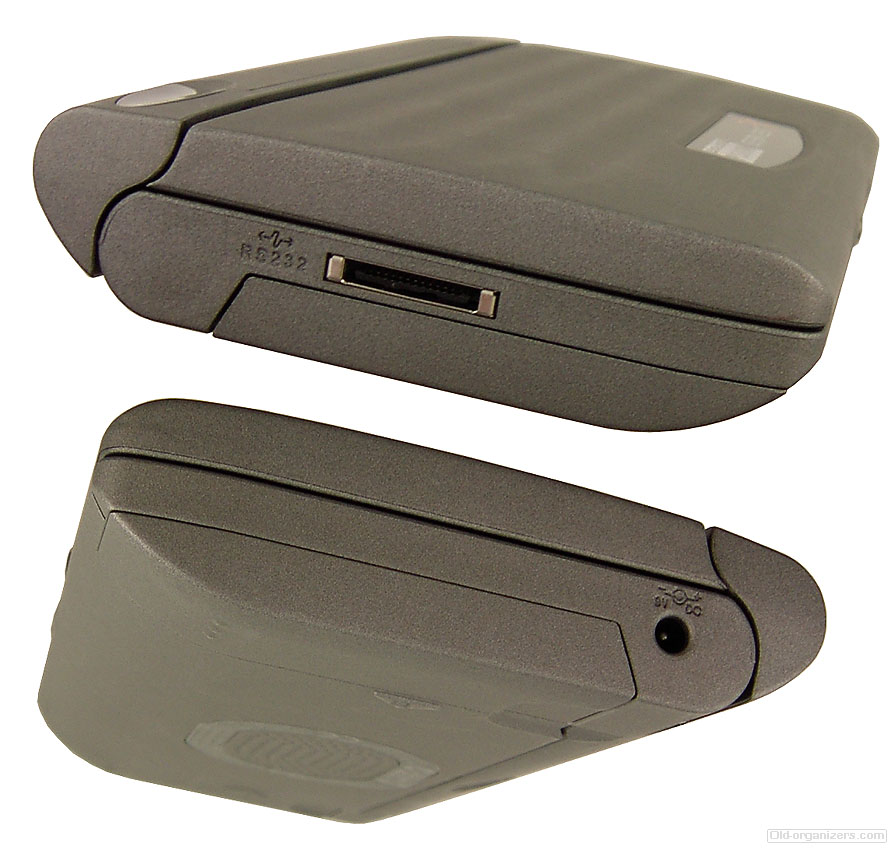 Side connectors: Serial port and DC-in jack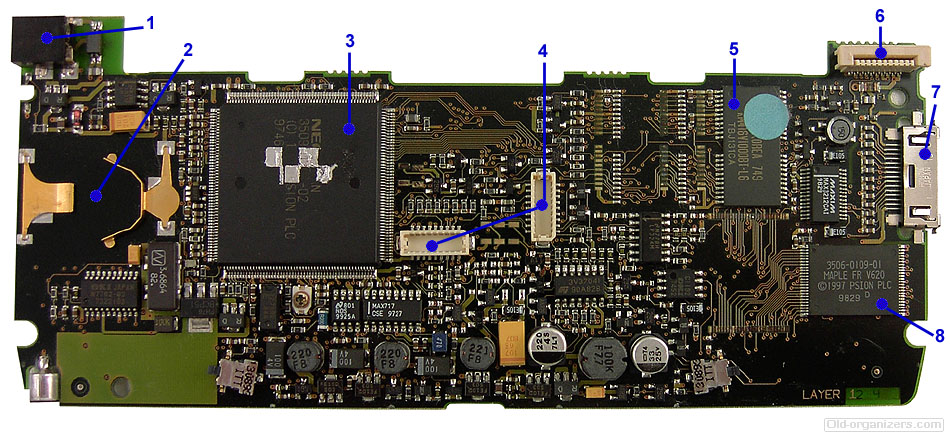 Electronic card, components side: (1) DC-in jack, (2) Backup battery housing, (3) NEC V30MX processor (80C86 compatible),
(4) Display and flat keyboard connectors, (5) 2 MB user memory chip, (6) Batteries connector,
(7) Serial connector, (8) 2 MB flash ROM (built-in software).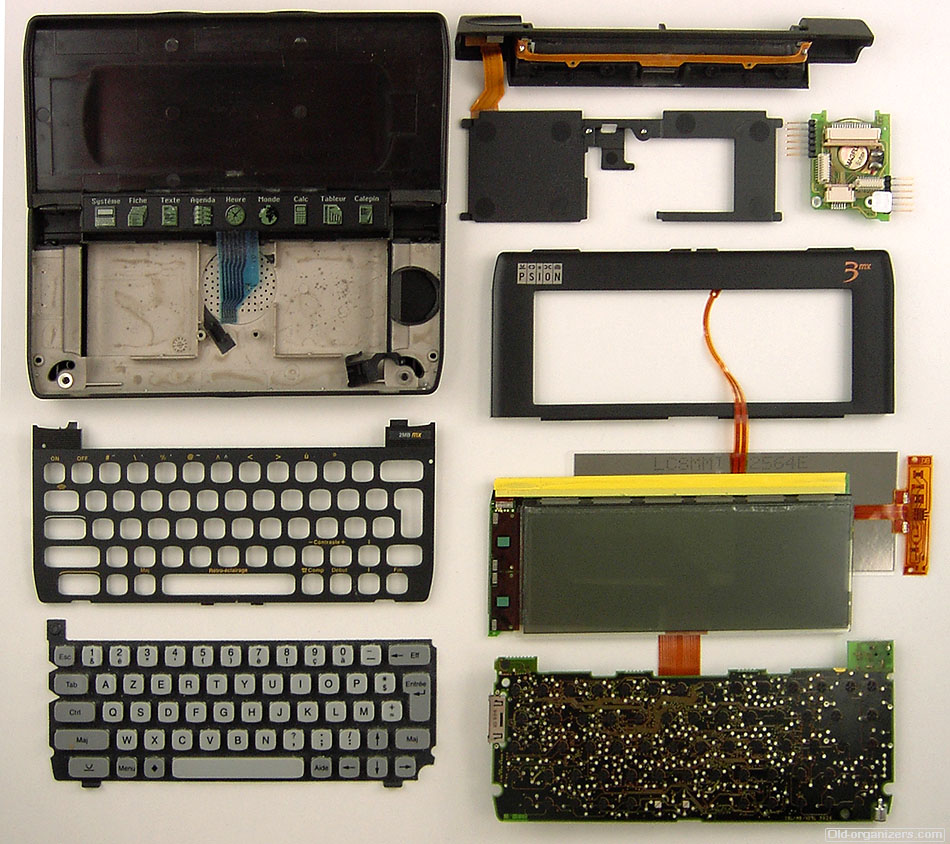 Autopsy of a Psion 3mx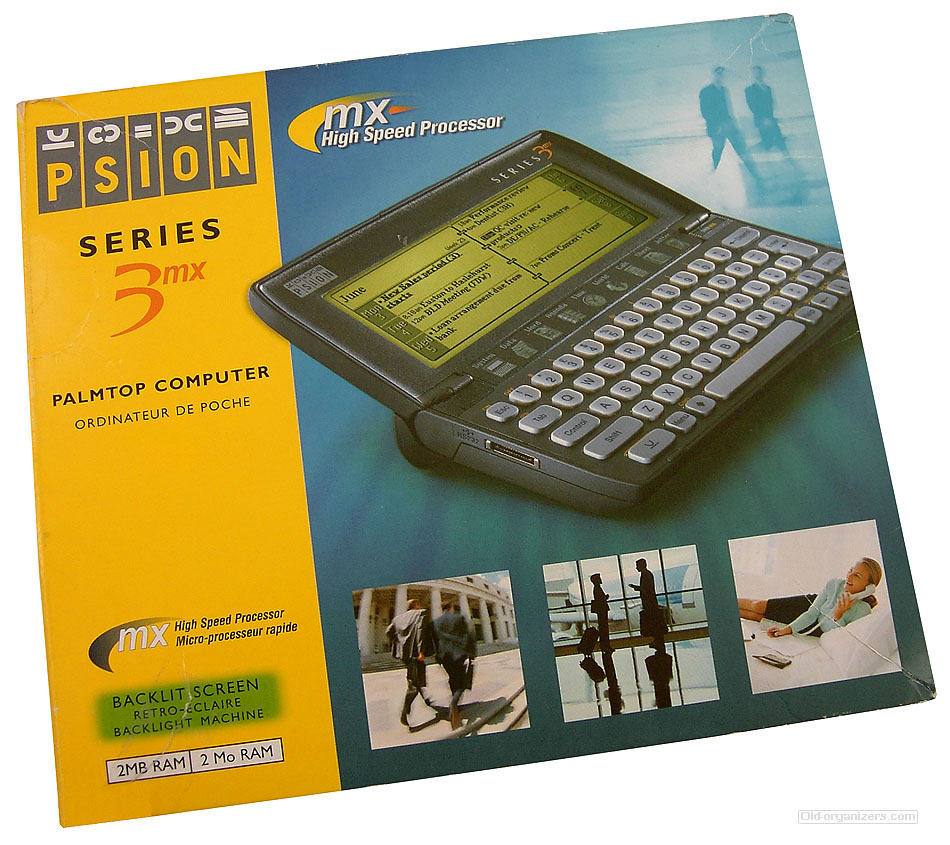 The box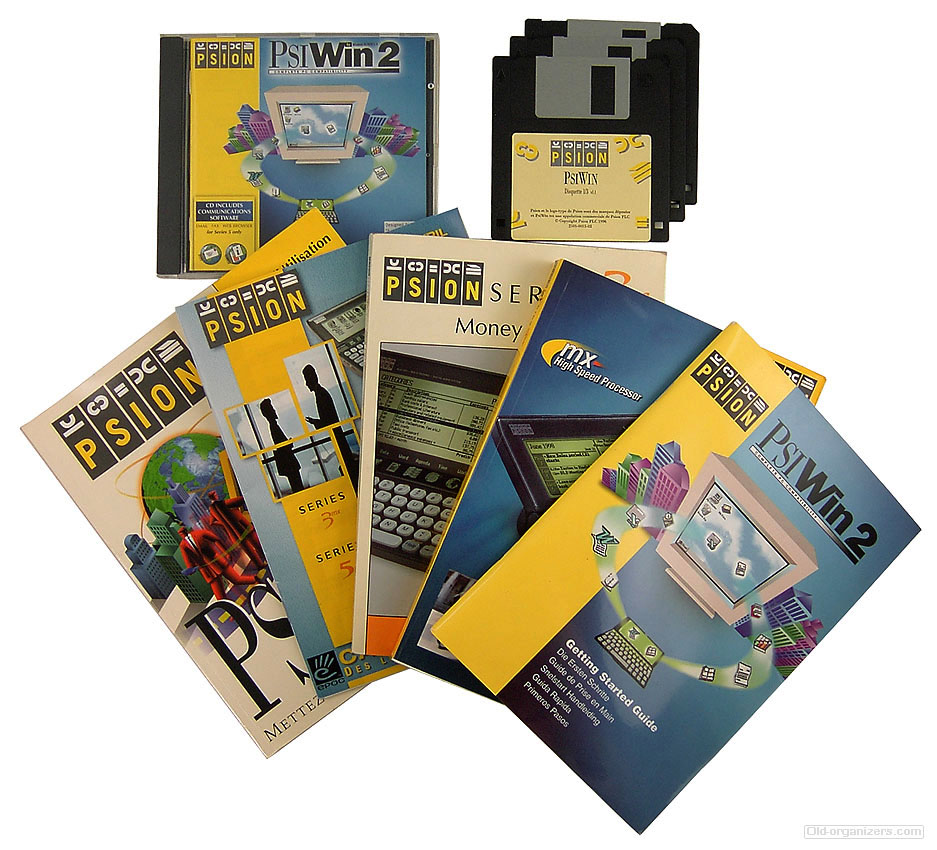 Manuals and software delivered with the machine.



---
User manual
---
More Info