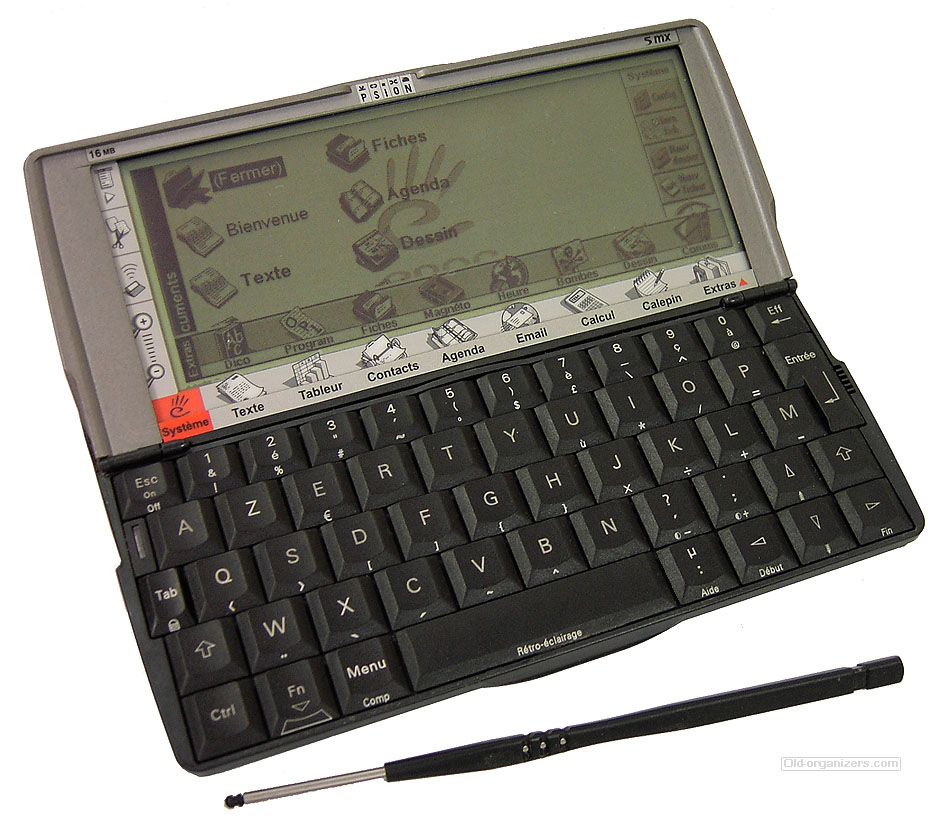 French main menu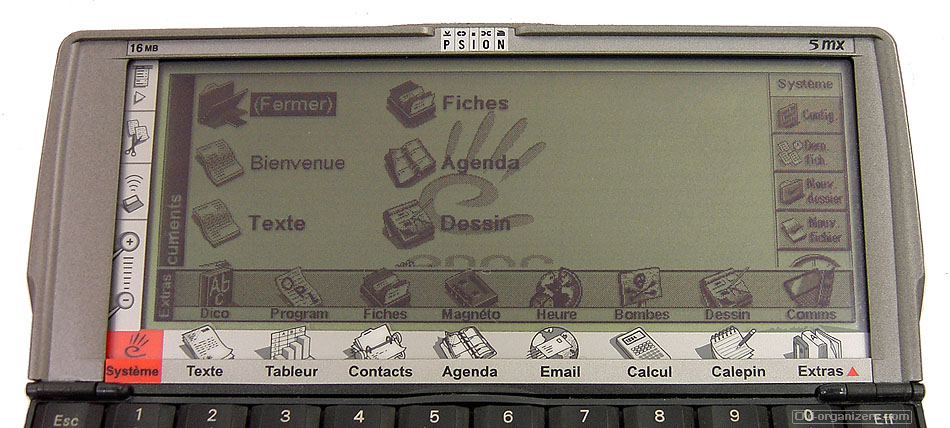 Display close-up. 133×50mm (5.25" x 2.0") active area. Command buttons to the left and bottom areas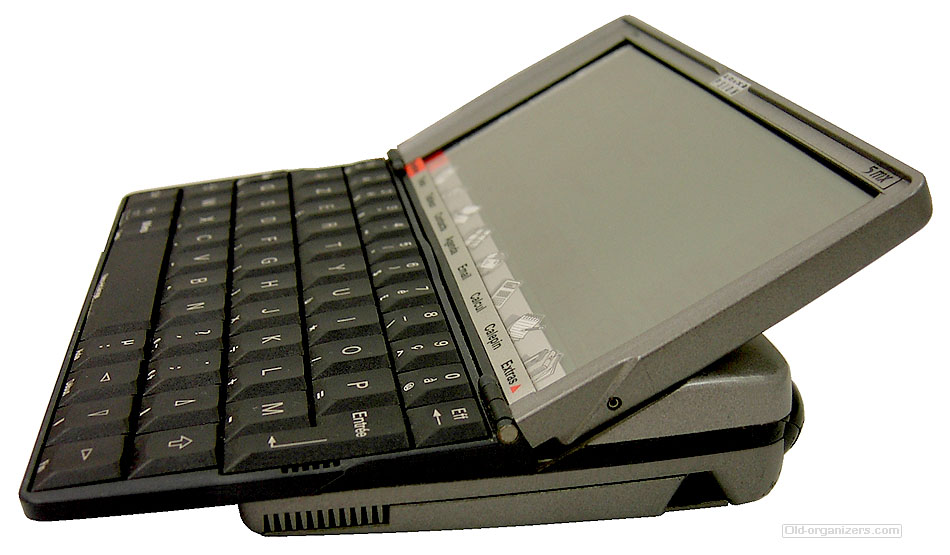 Side view. The keyboard slides forward as the device opens.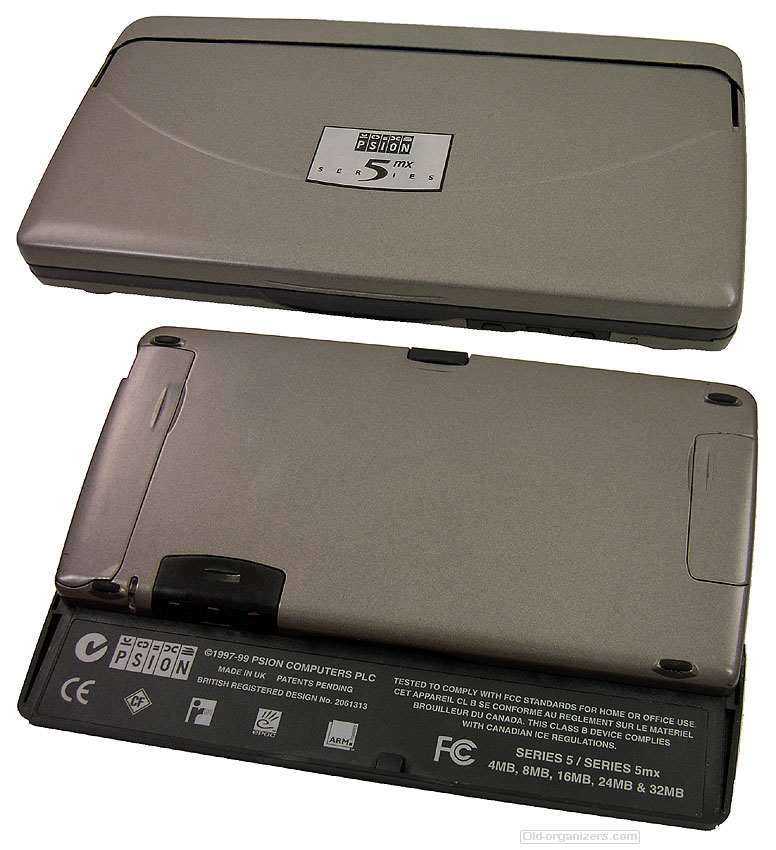 Top (closed) and back (opened) sides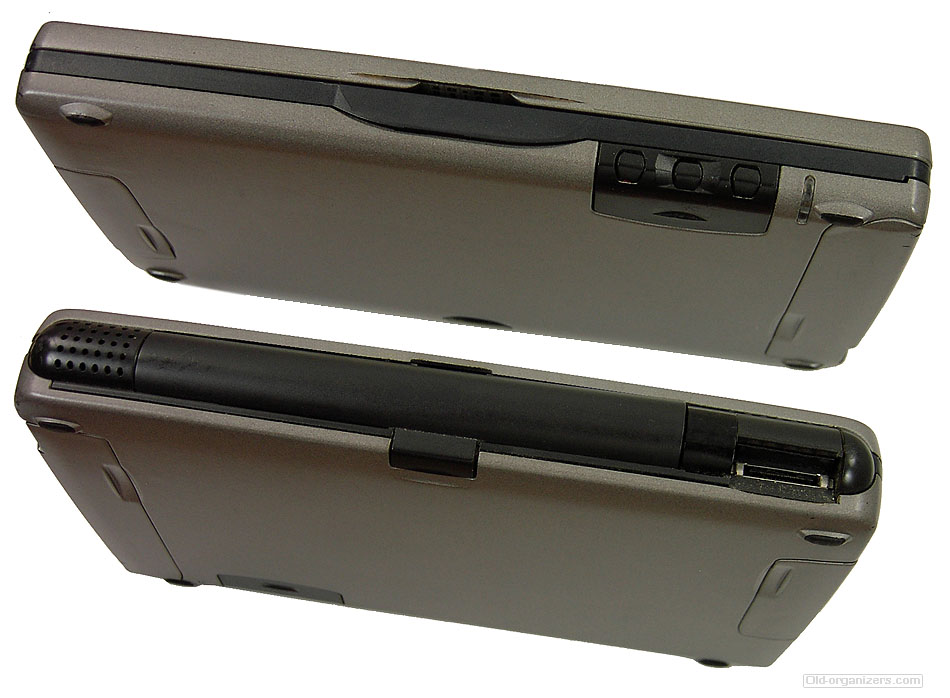 Front side: 3 buttons for record, stop/play and rewind and silencing alarms.
Rear side: Speaker grid and serial port.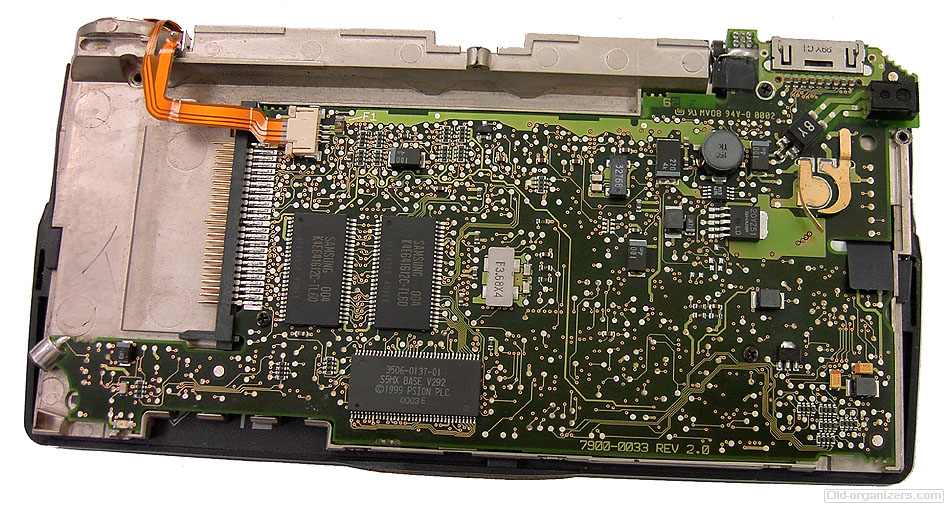 Back cover removed. This side of the electronic card holds both the 8 MB memory chip, and the EPOC ROM chip.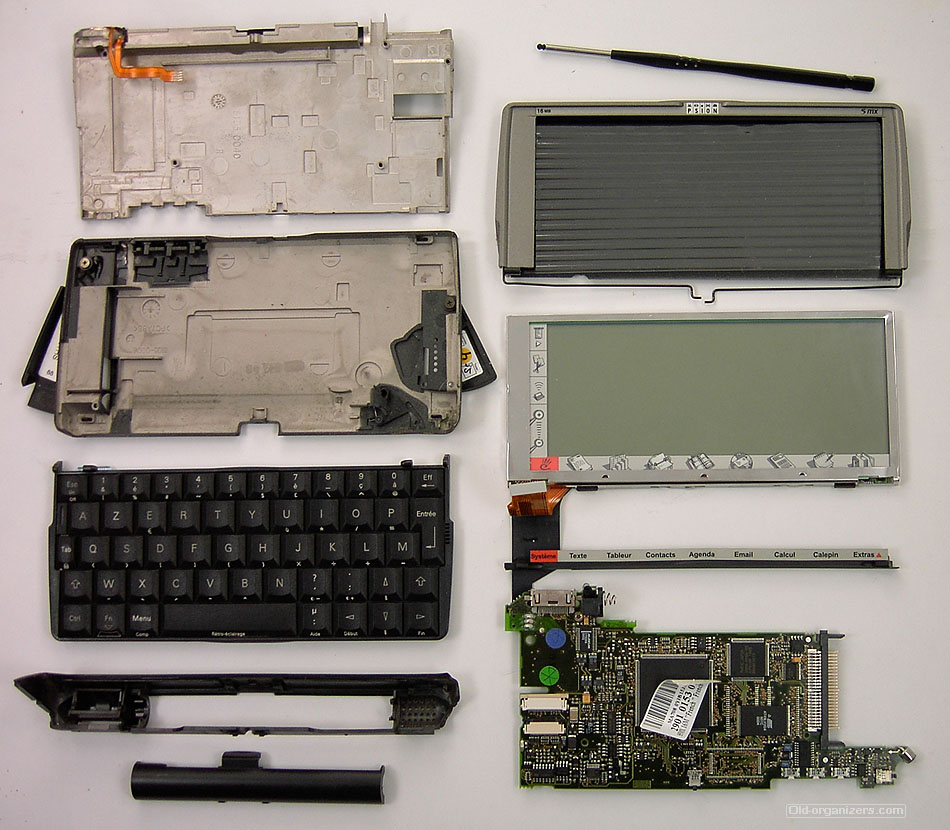 Dismantled tanks to this excellent page




European box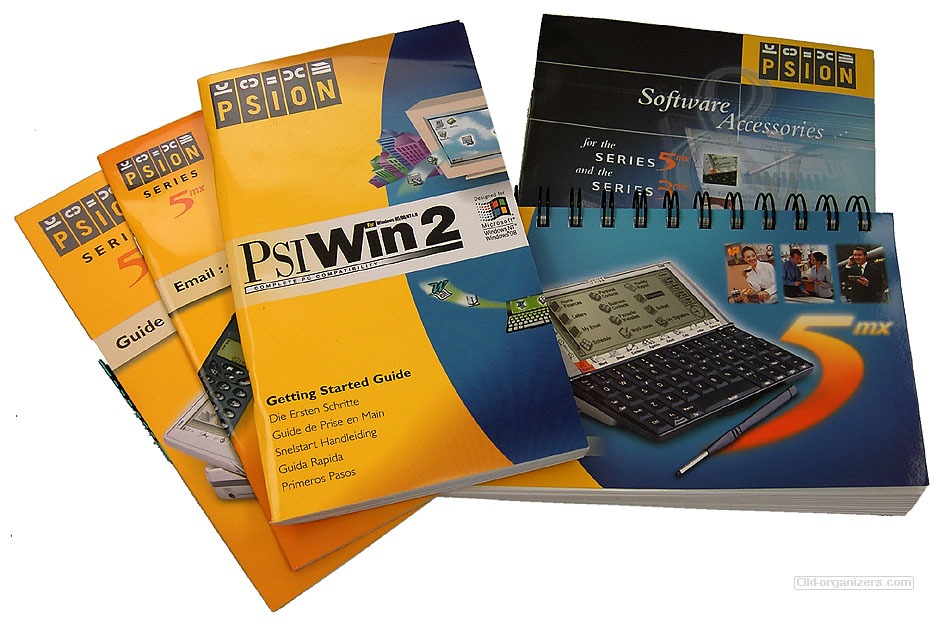 Set of user manuals



---
User manual
---
More Info
5mx description by Psion:
The Psion Series 5mx is the out-of-the-box mobile computing solution for busy executives and professionals like you. Delivering remarkable speed, connectivity and functionality, the Psion Series 5mx is a leader in palm computing. ??While the Psion Series 5mx is independently powerful, it also connects seamlessly to your desktop PC creating expansive opportunities for PC synchronization and file sharing. From top to bottom, inside and out, the Psion Series 5mx is your powerhouse to working freely on the go. The fast processor delivers speedy communications so you stay on top of business even when you are traveling. High screen resolution allows you to view full-page width documents, e-mails, and Web pages without horizontal scrolling! All of these features and more in a tiny easy-to-carry device! Infrared technology incorporated into the device lets you send files wirelessly to an infrared printer, or to other 5mx device. High-specification infrared software even allows the beaming of business cards and age

Some useful links:

Linux on Psion Handhelds
Pen Computing review
WikipediA review

EMMC published a book called Programming Psion Computers. Here is a pdf version.