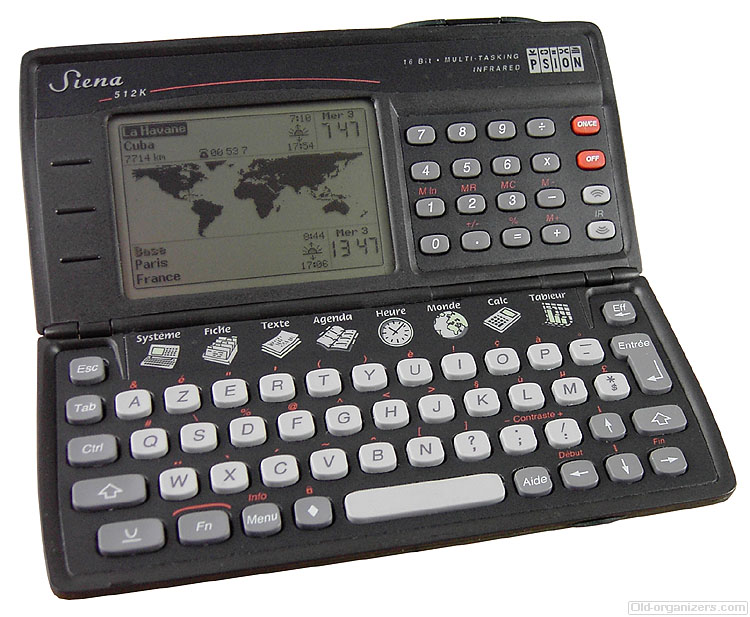 Running the world clock function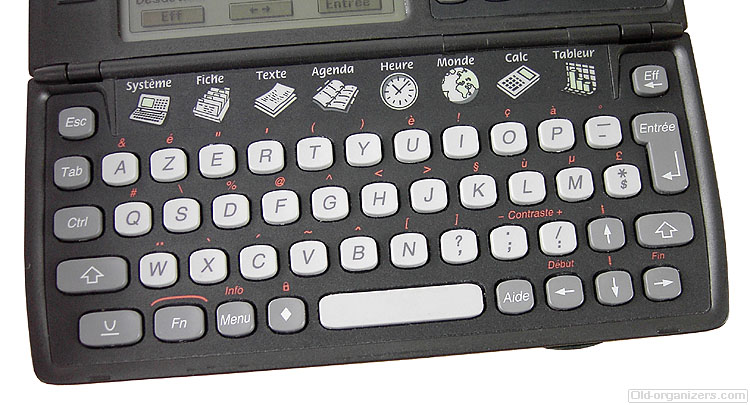 French keyboard close-up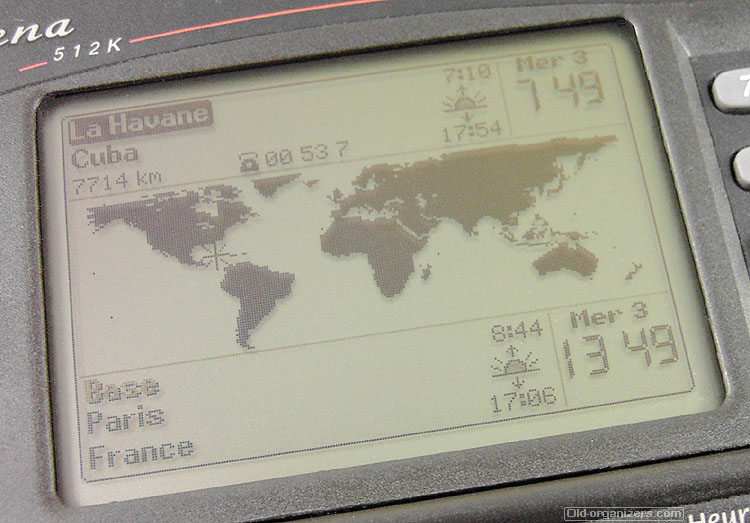 Graphic display close-up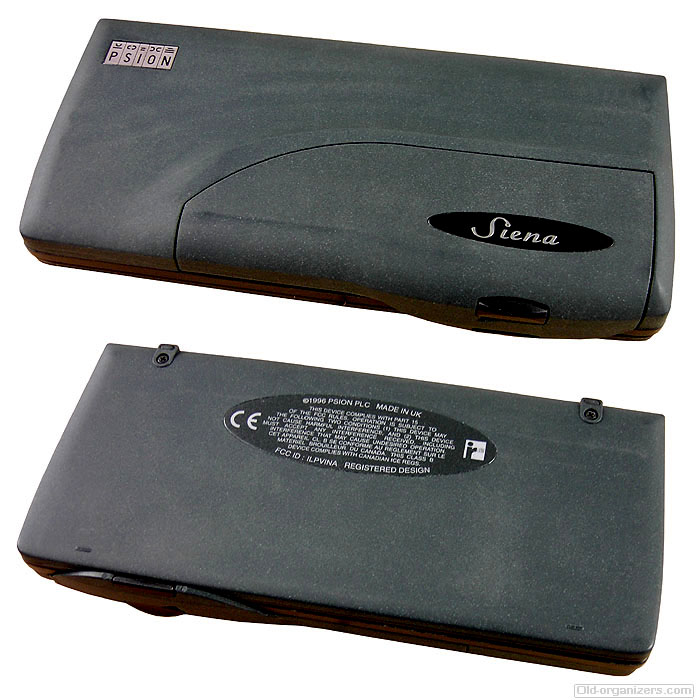 Top and back sides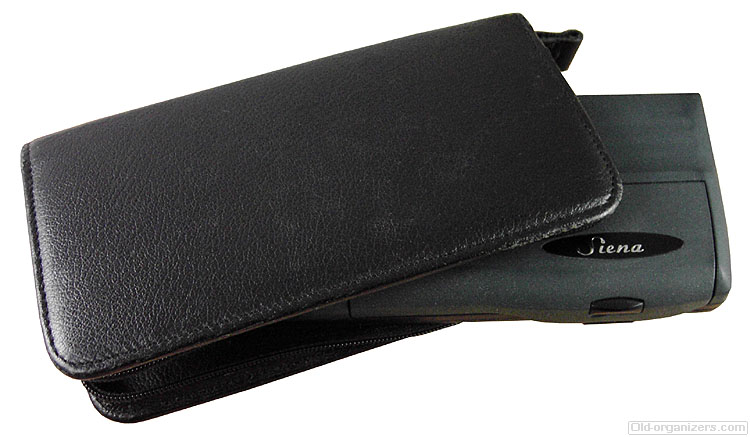 Siena leather bag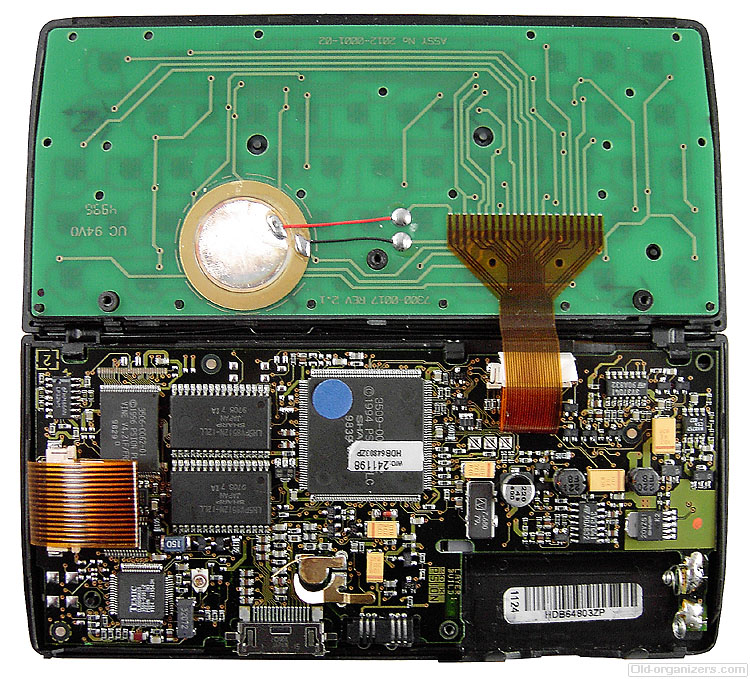 Opened. The V20 microprocessor and dual memory chips come from Sharp.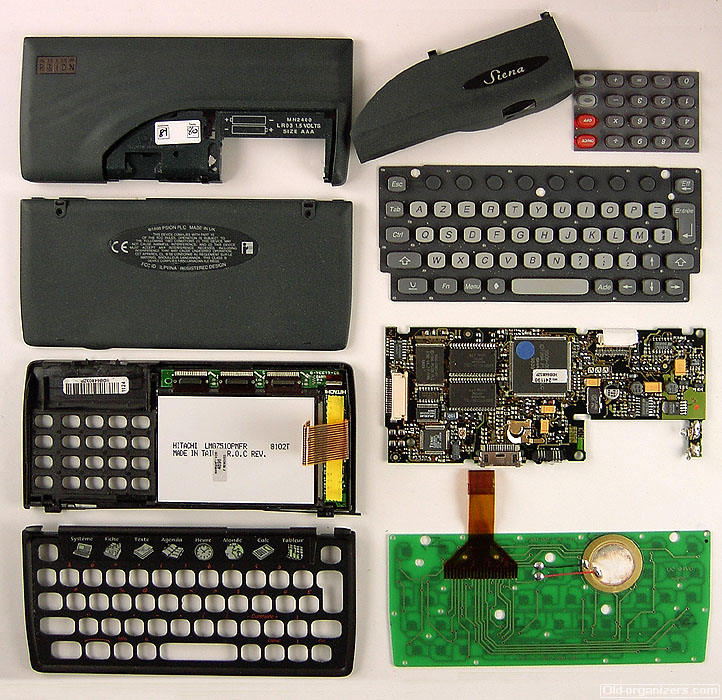 All of the parts of a Siena



---
More Info
Psion's product description
Away from the office but still hard at work? You need the essential tools you have on your desktop: word processing, spreadsheets and communication facilities, as well as your personal databases and calendars. You need the ability to synchronize files and documents with your desktop computer upon your return. The Psion is the out-of-the-box mobile computing solution for busy execs and professionals like you. Delivering remarkable speed, connectivity and functionality, the Psion is a leader in palm computing. From top to bottom, inside and out, the Psion is your powerhouse to working freely on the go.