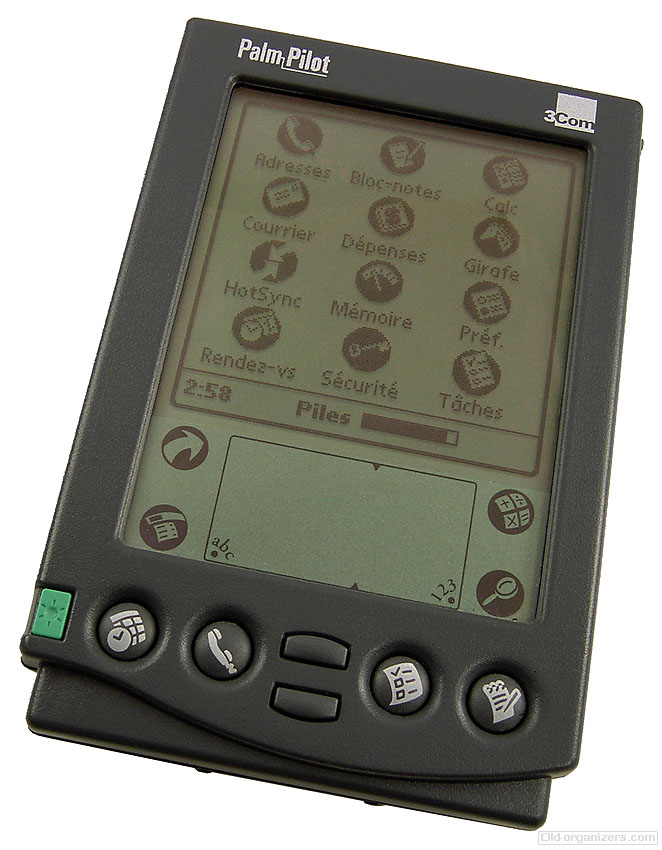 Running the French launcher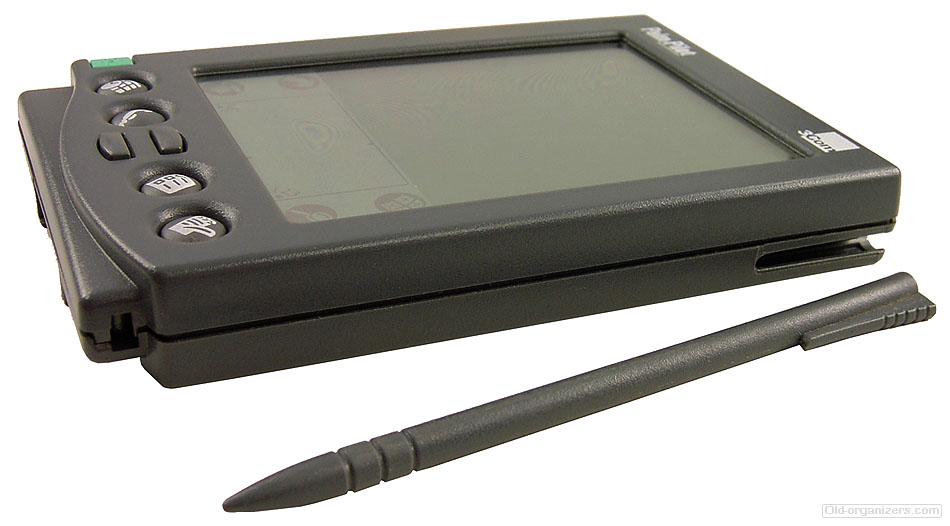 Side view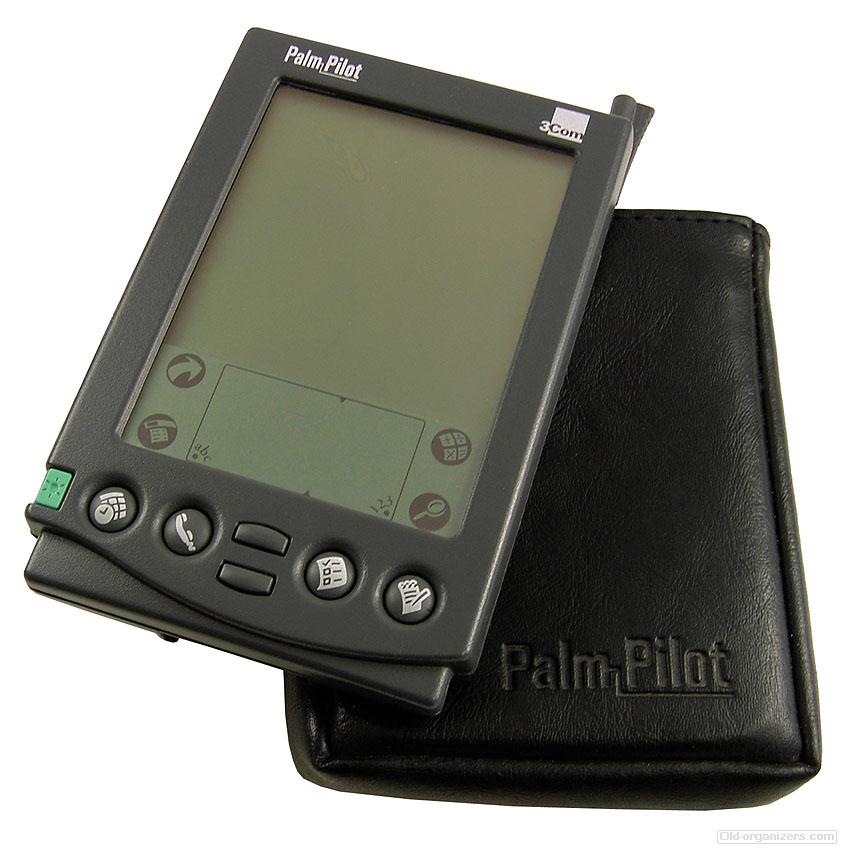 With the original leather bag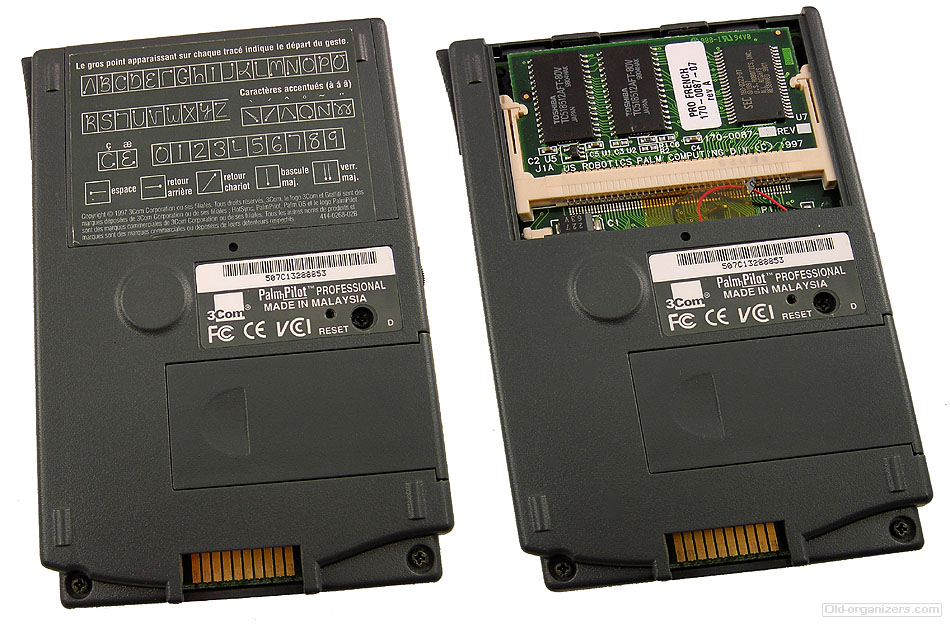 Back side. The memory door holds the Graffiti alphabet.
When removed, the ROM/RAM card may be removed and replaced with an upgraded version.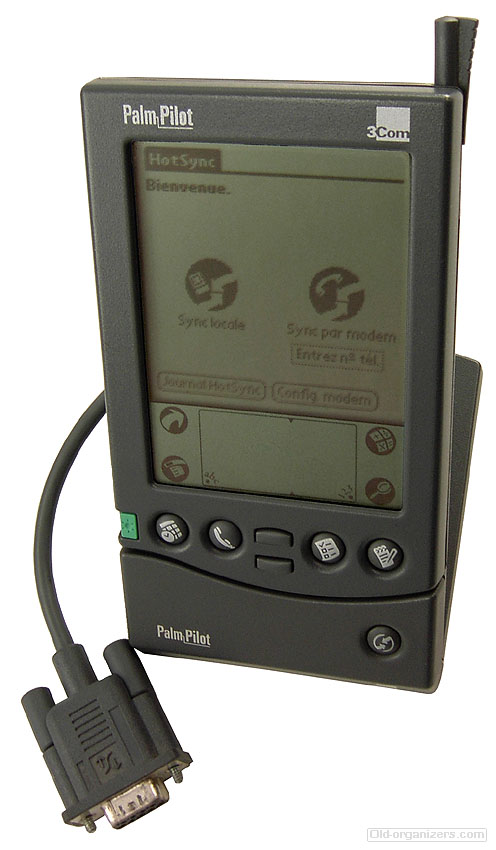 Connected to its serial craddle for HotSync operations.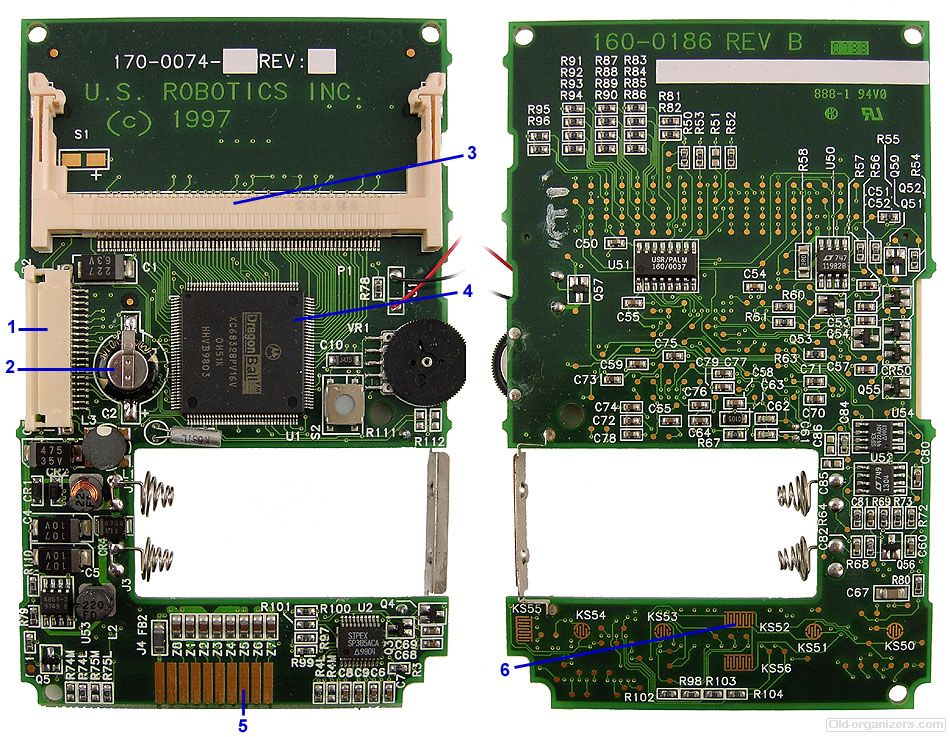 Both sides of the electronic card. (1) Display connector, (2) Backup battery, (3) Memory card slot, (4) DragonBall processor,
(5) Serial transmission connector, (6) Front buttons area.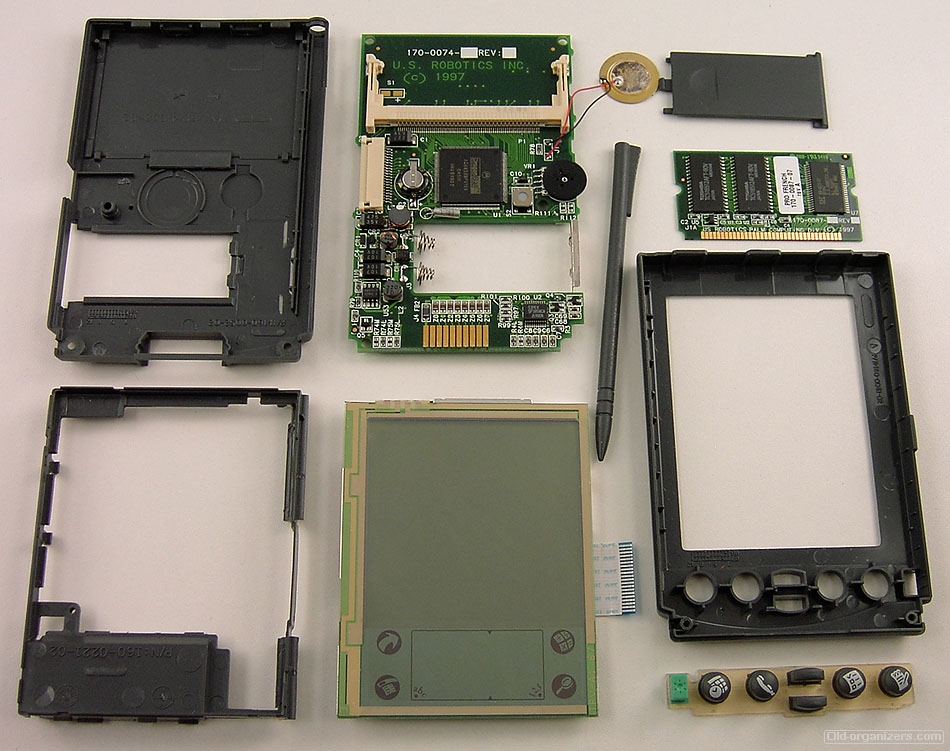 All of the parts of a Palm Pilot.



---
User manual
---
More Info