Both models. The MessagePad 120 is running the Extra functions menu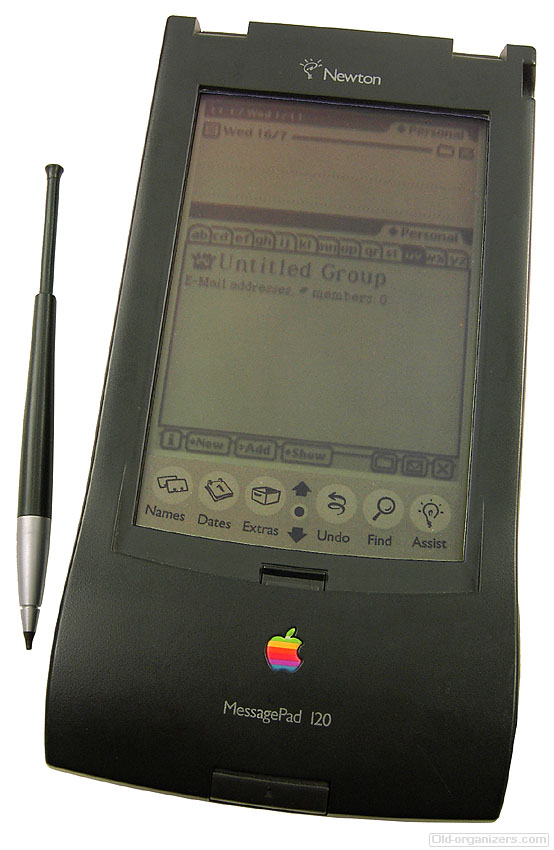 Close-up with the telescopic stylus pen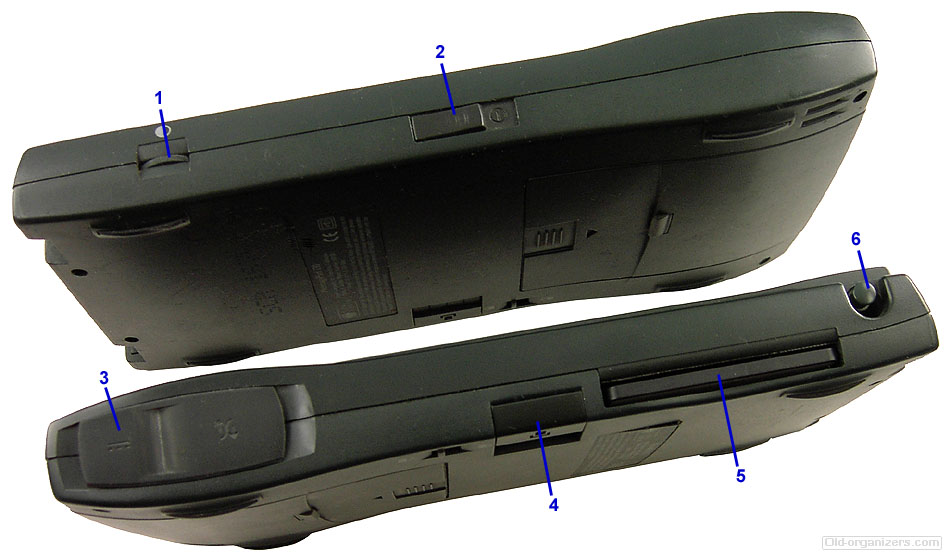 Both sides. (1) Display contrast knob, (2) On/off switch, (3) Serial connector and DC-in jack,
(4) Card unlock button, (5) PCMCIA card slot, (6) Stylus pen housing.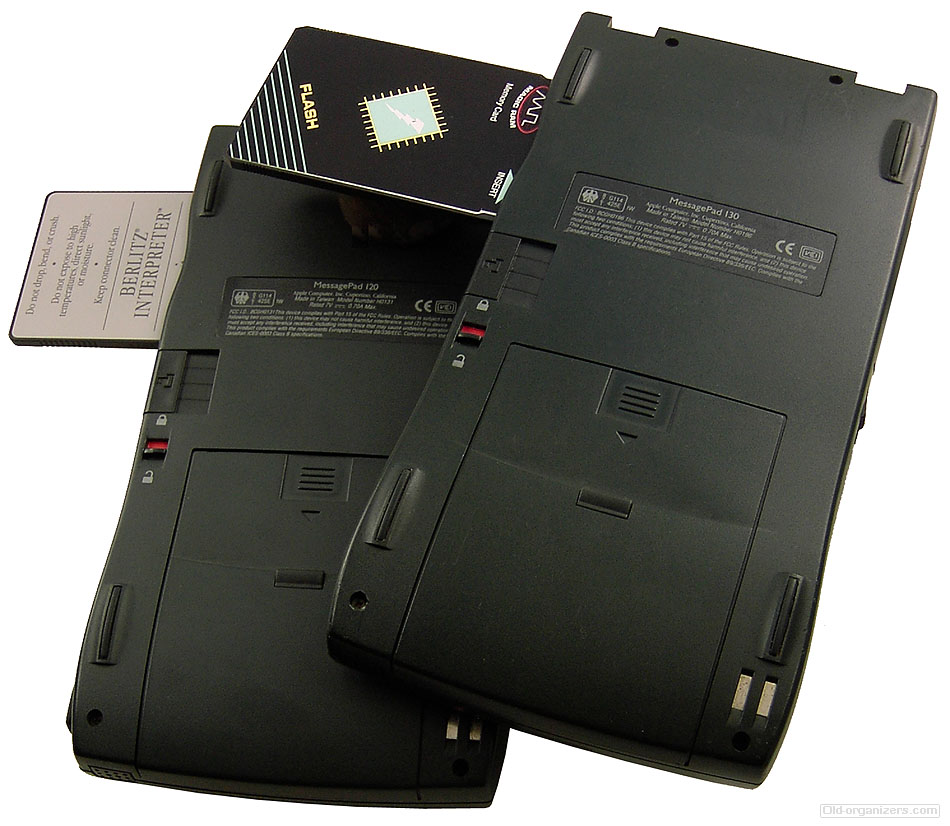 Back sides with one Berlitz dictionnary PCMCIA card and one 'magic' 16 MB memory card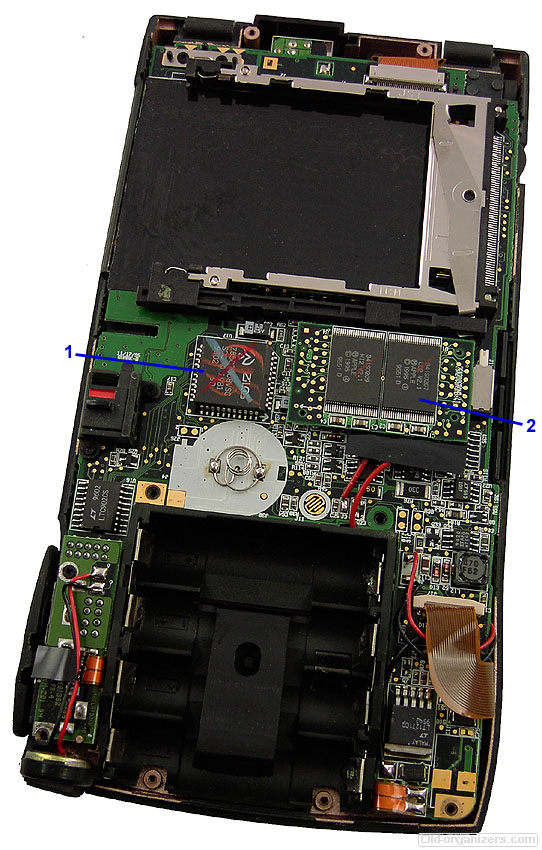 Back shell opened. (1) Zilog processor used to manage memory,
(2) Removable ROM card holding the Newton operating system.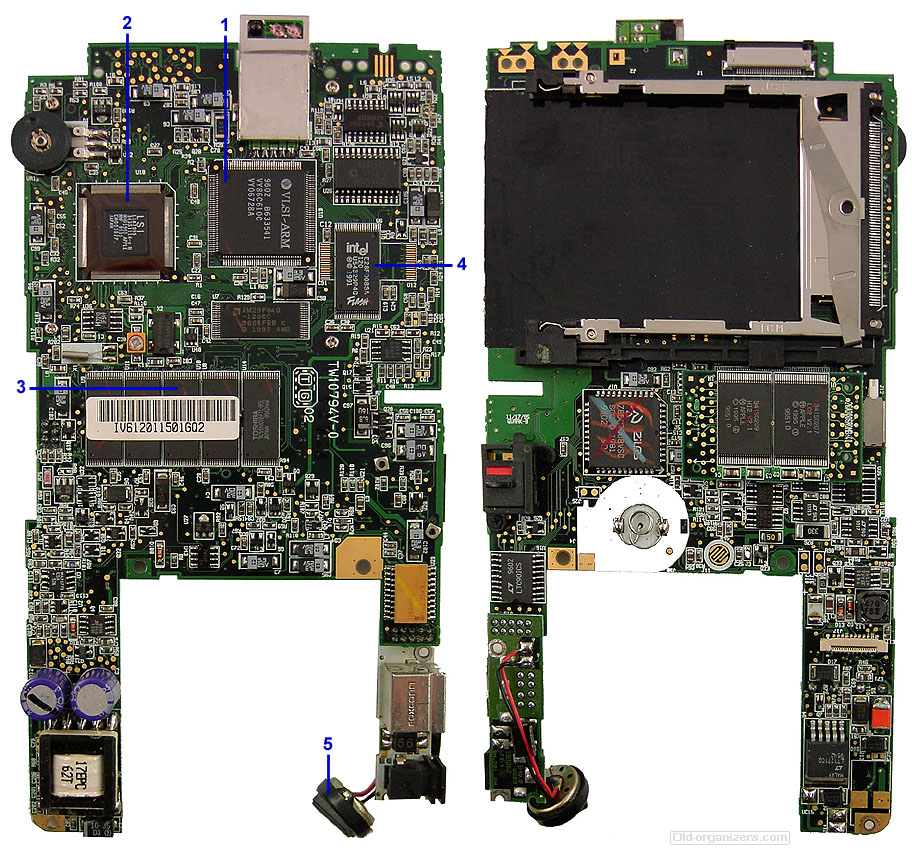 Both sides of the electronic card. (1) ARM 610 RISC processor, (2) Display controller, (3) System memory, (4) User Flash memory chip.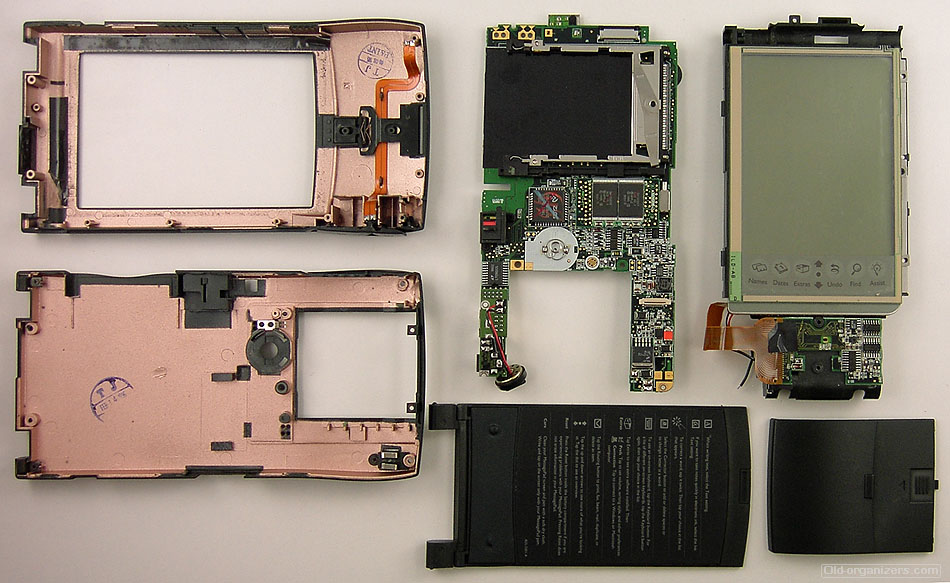 Autopsy of the MessagePad 130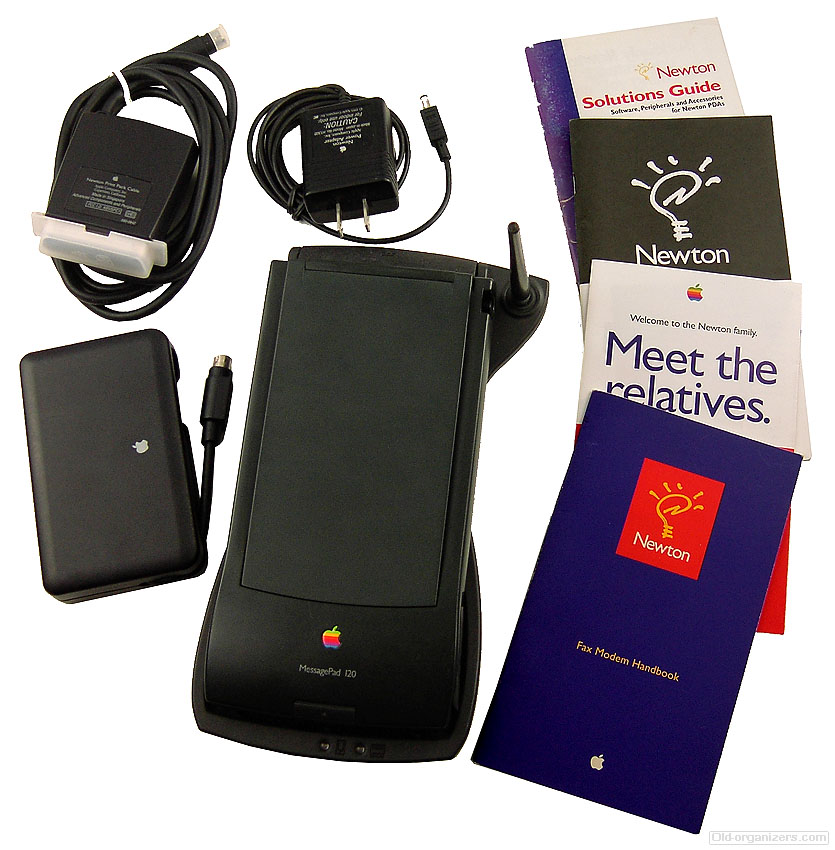 Various accessories and manuals: Charging station, Print pack cable, fax modem and AC adaptor.



---
More Info
Various manuals regarding the MessagePad series may be downloaded from the Apple support page, type 'MessagePad' or 'Newton'.