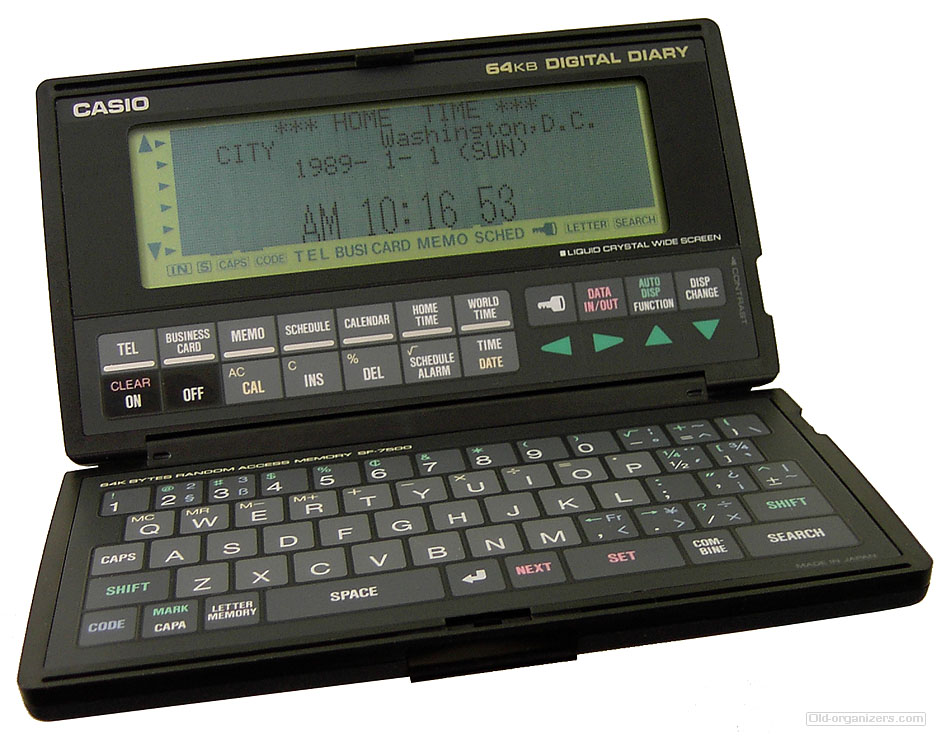 Running the Home time function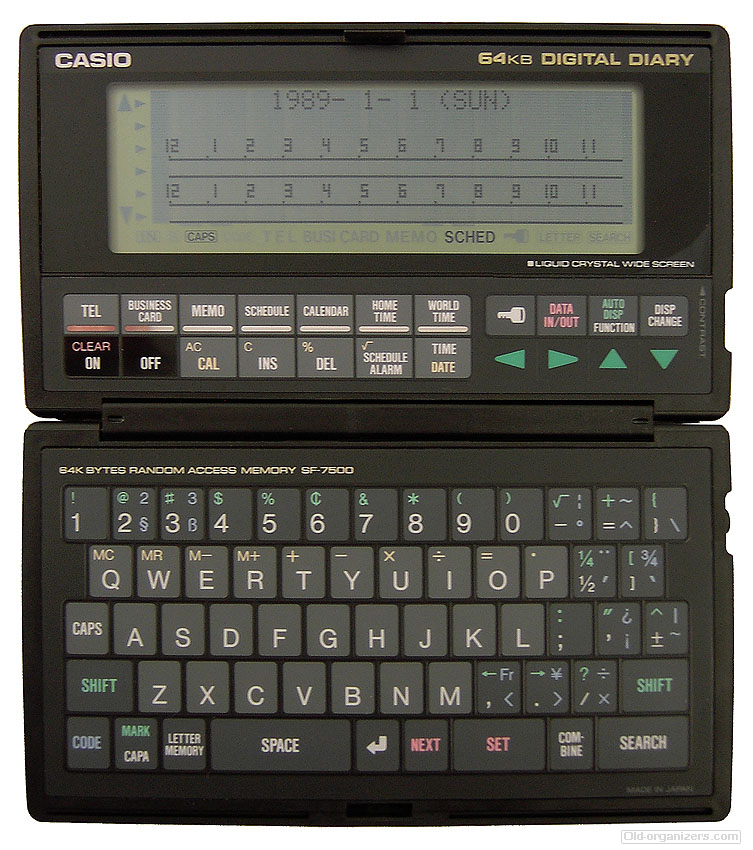 Unfolded, Schedule function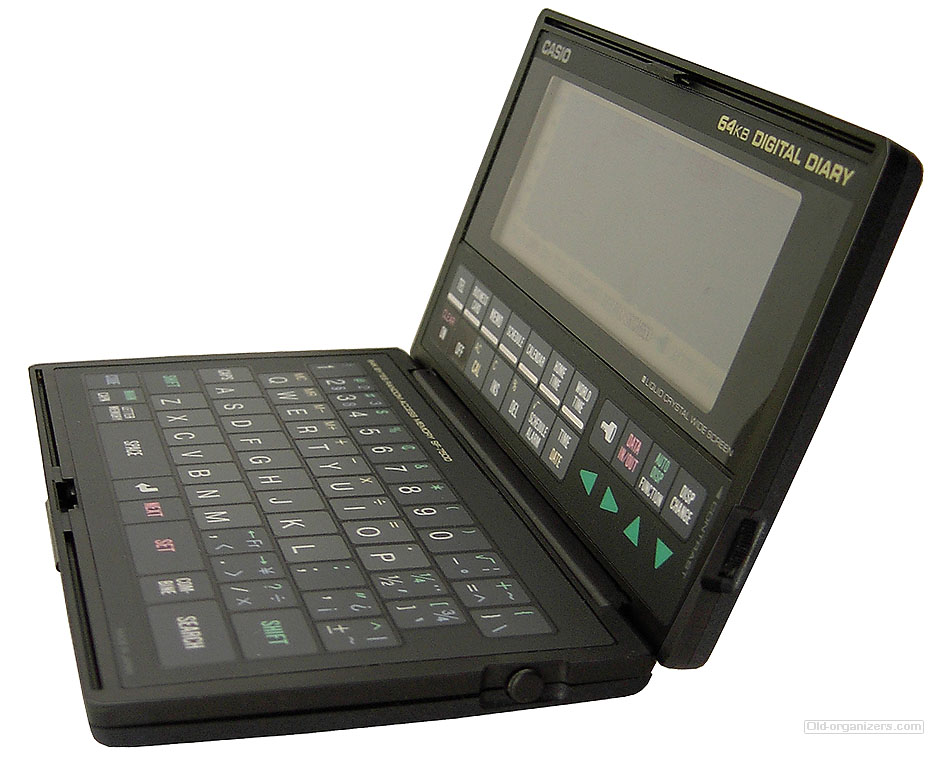 Side view. PC-Sync jack and contrast button on the right side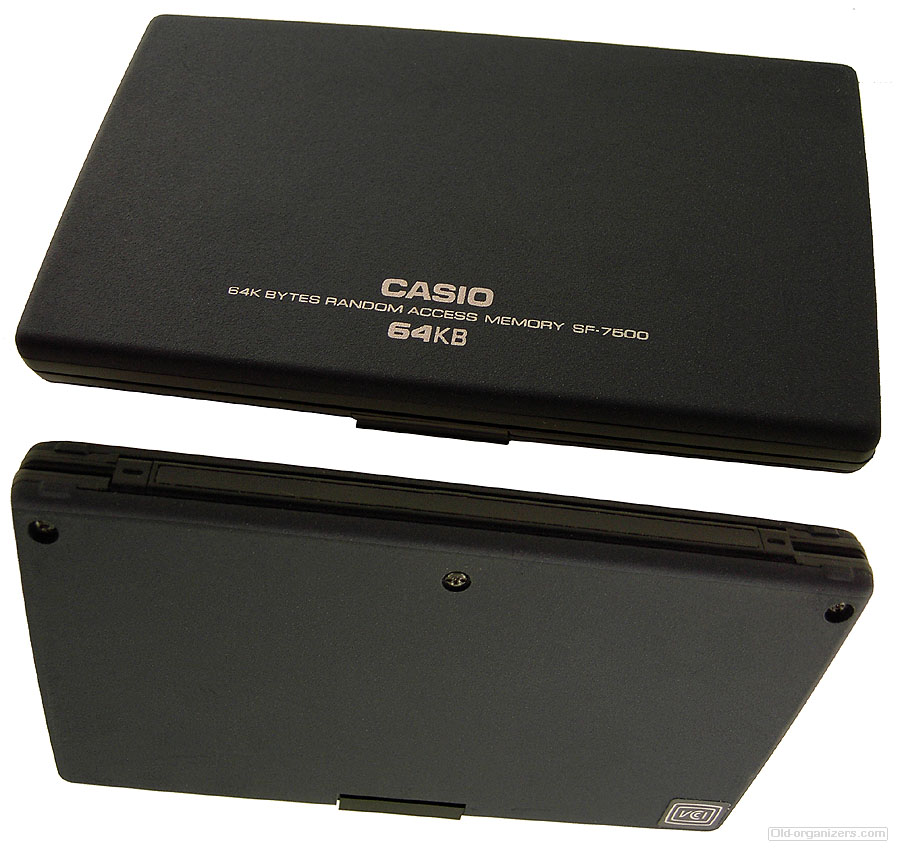 Top and back sides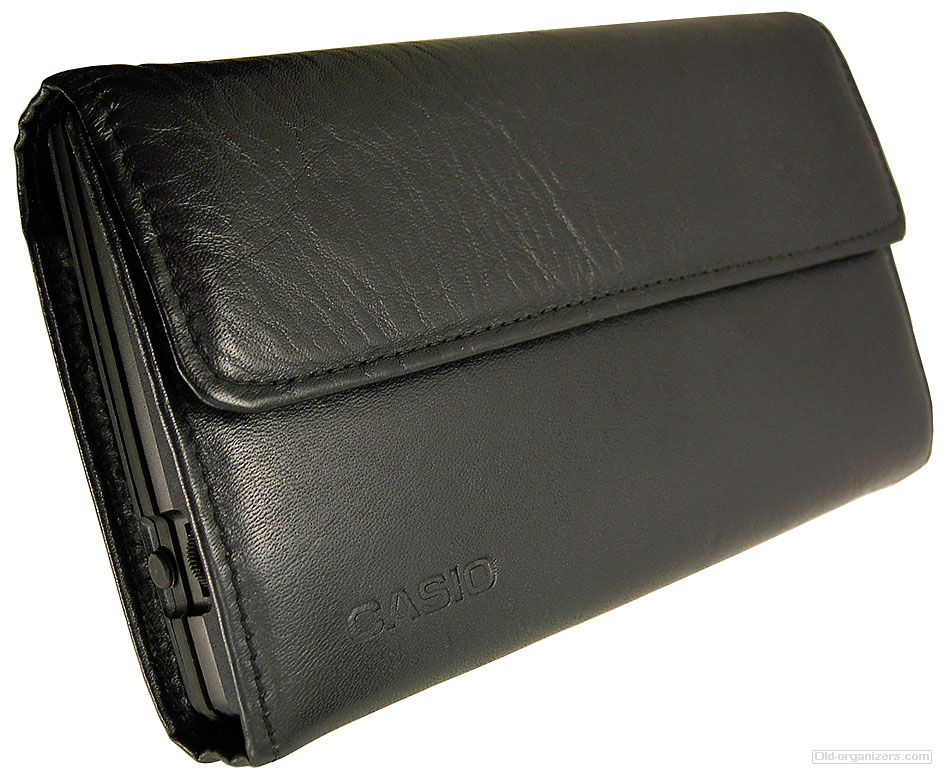 Casio leather bag.




The main chips - main controller, ROM and RAM chips, come from Nec,
on the top card, the display controller chips.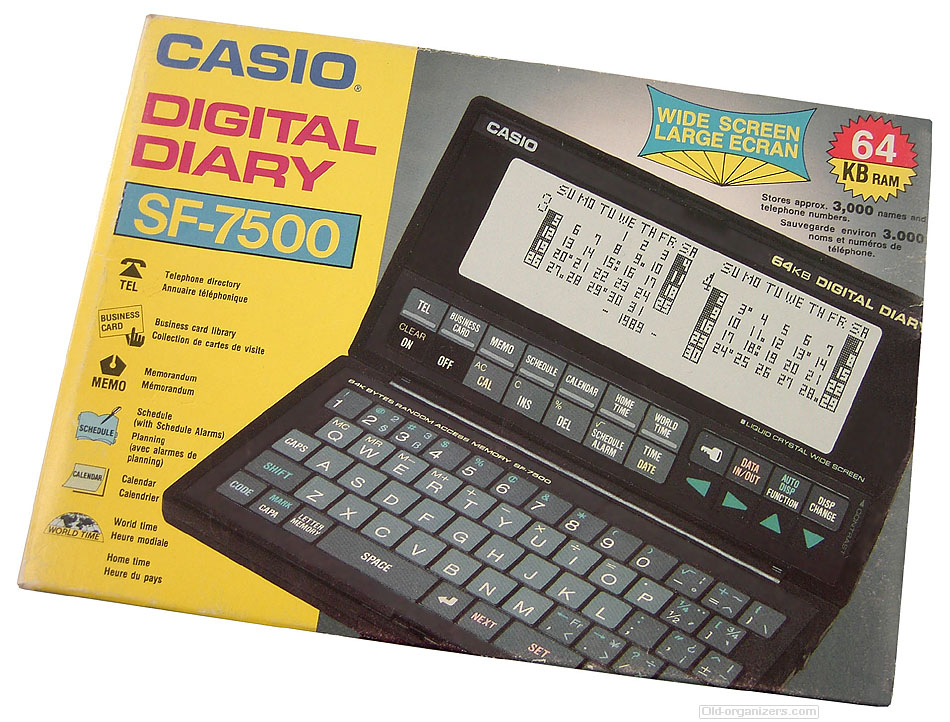 English and French languages box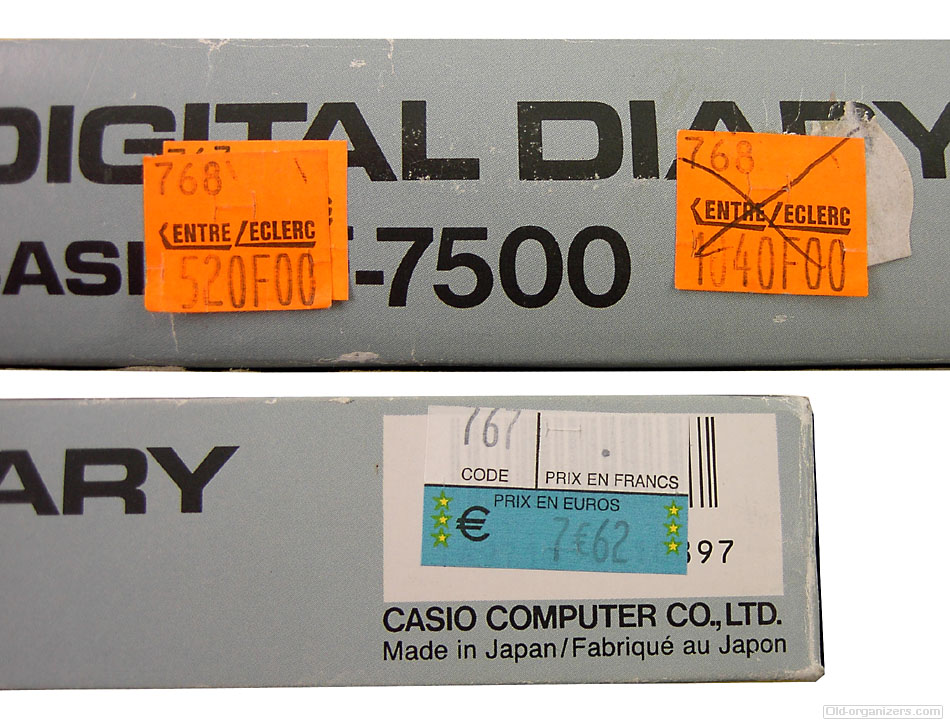 there have been at least 5 successive price stickers on this box, from 1040 French Francs (158 Euros) to 7.62 Euros!



---
User manual