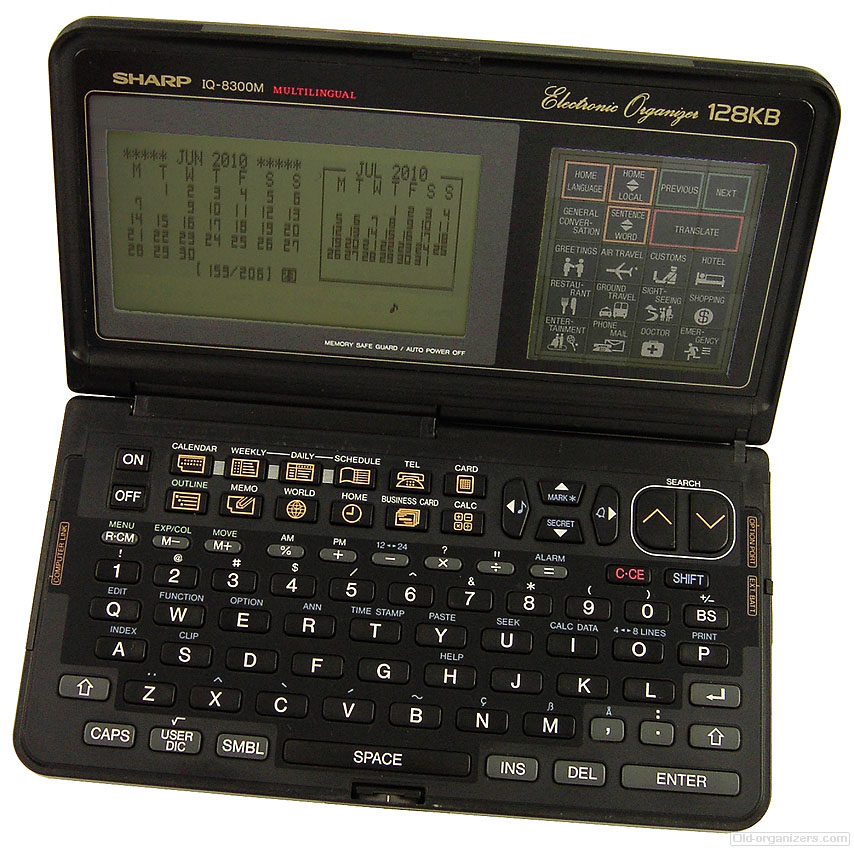 Running the monthly calendar. Weekly and dayly calendars are also available.
A 8-language translator IC card (IQ-703A) is inserted.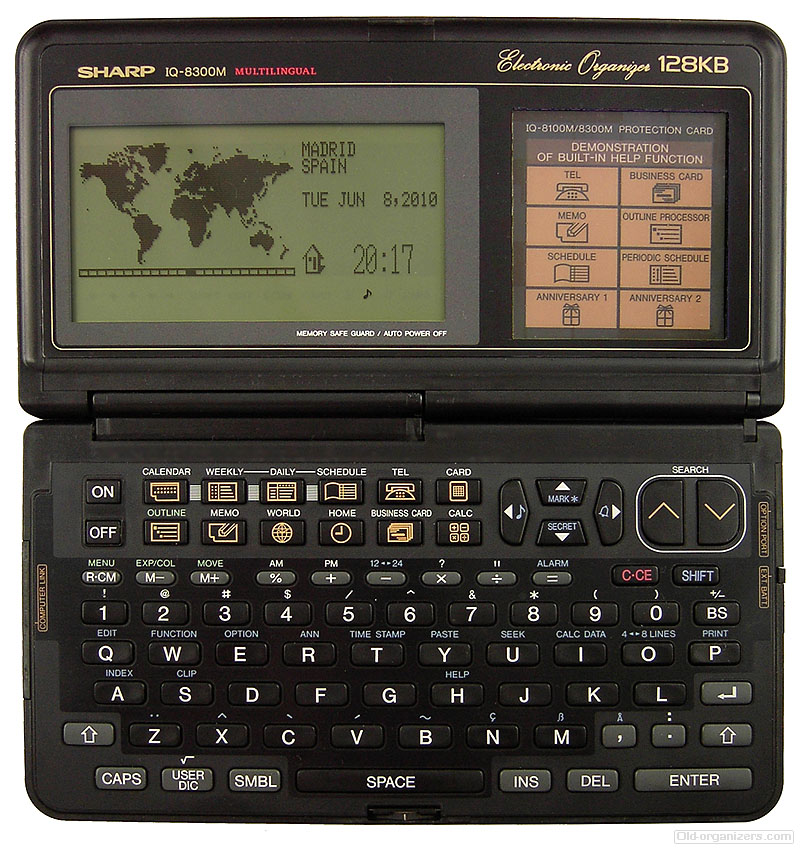 Unfolded, running the Home clock. An empty protection card is inserted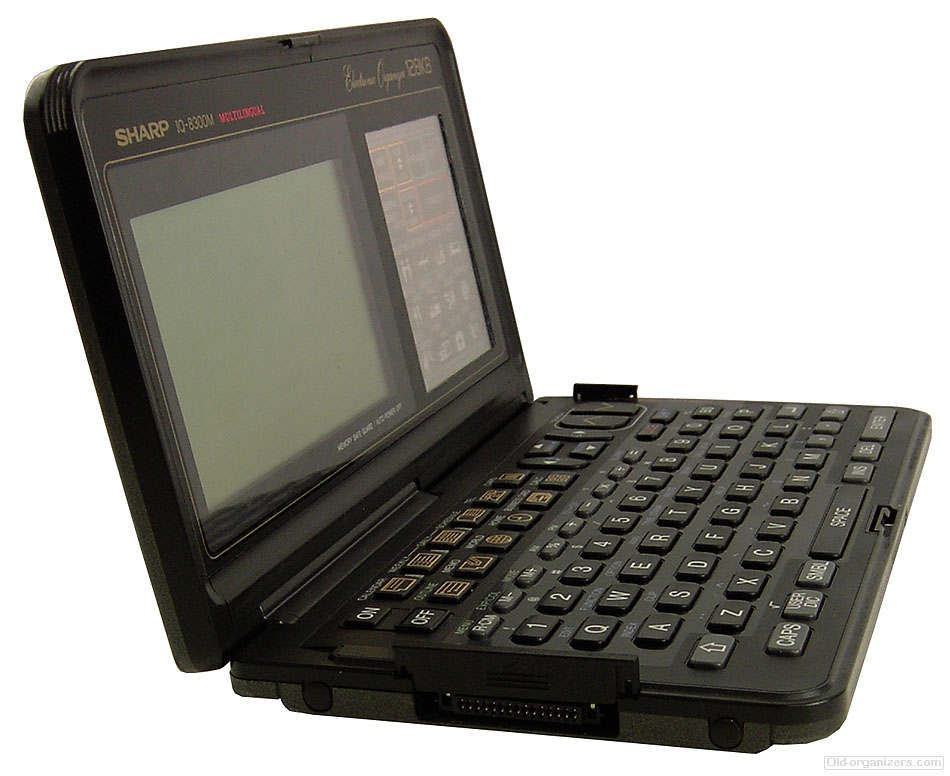 Side view. The PC-link and option port trap doors are opened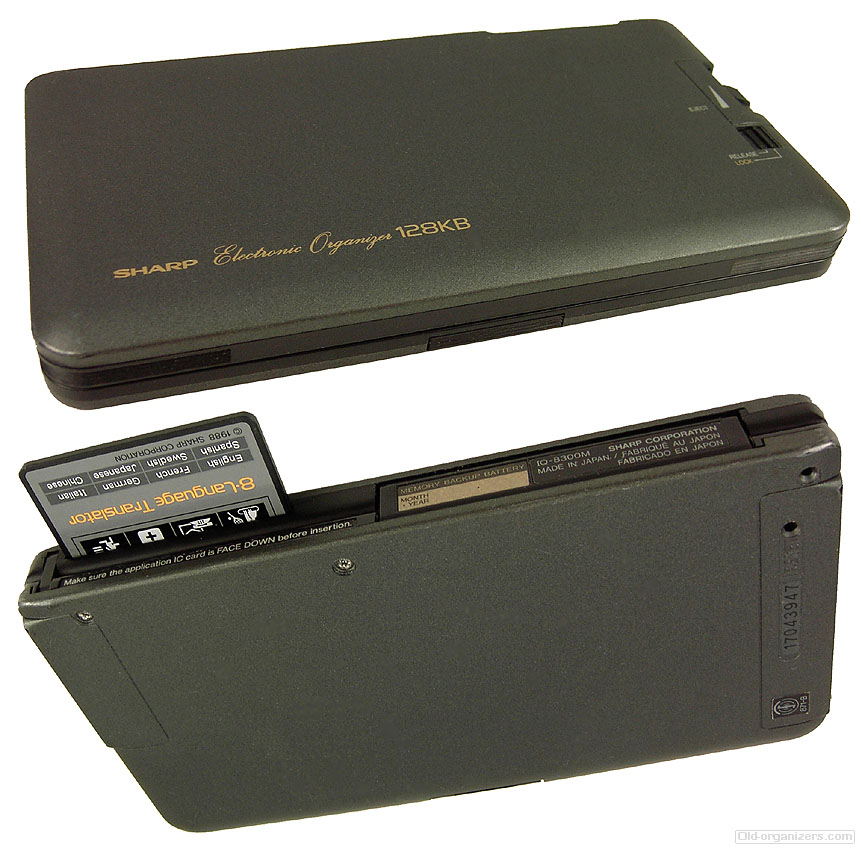 Top and back sides. The IC cards are inserted by the rear side of the cover.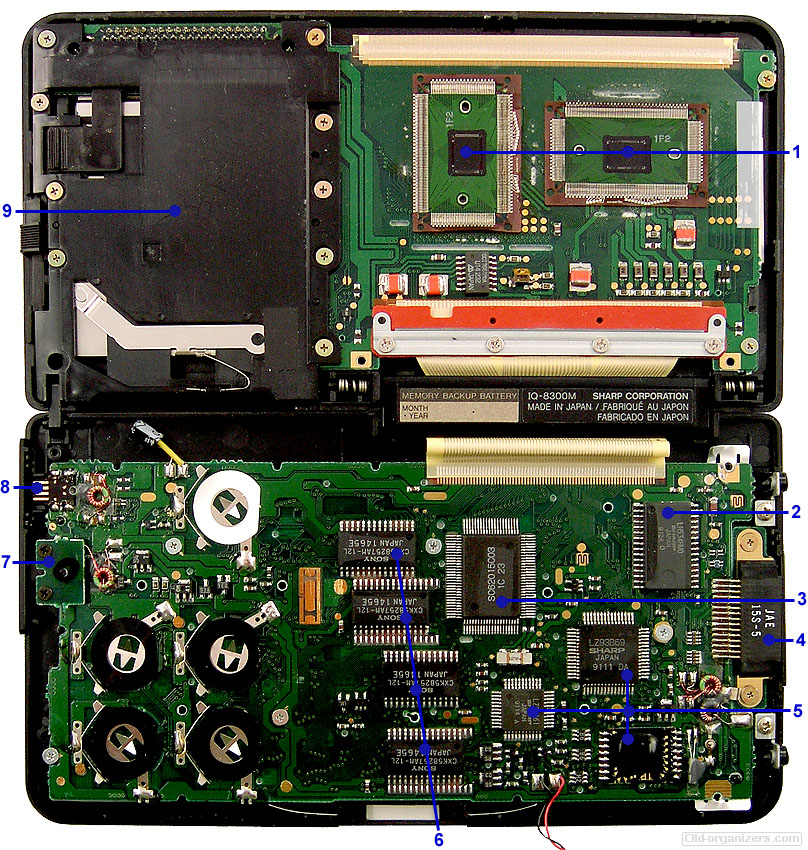 Inside. (1) Display controller chips, (2) Internal program ROM, (3) Sharp main processor, (4) PC-Sync connector, (5) I/O chips,
(6) Sony 32 KB memory chips, (7) External power supply connector, (8) Option port, (9) IC cards housing.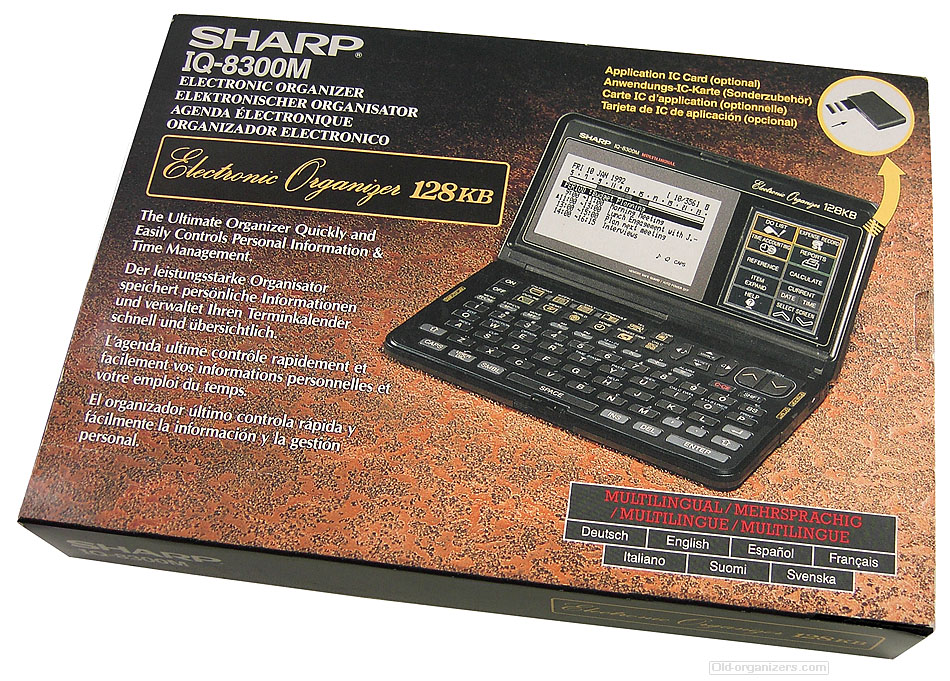 The 4-language box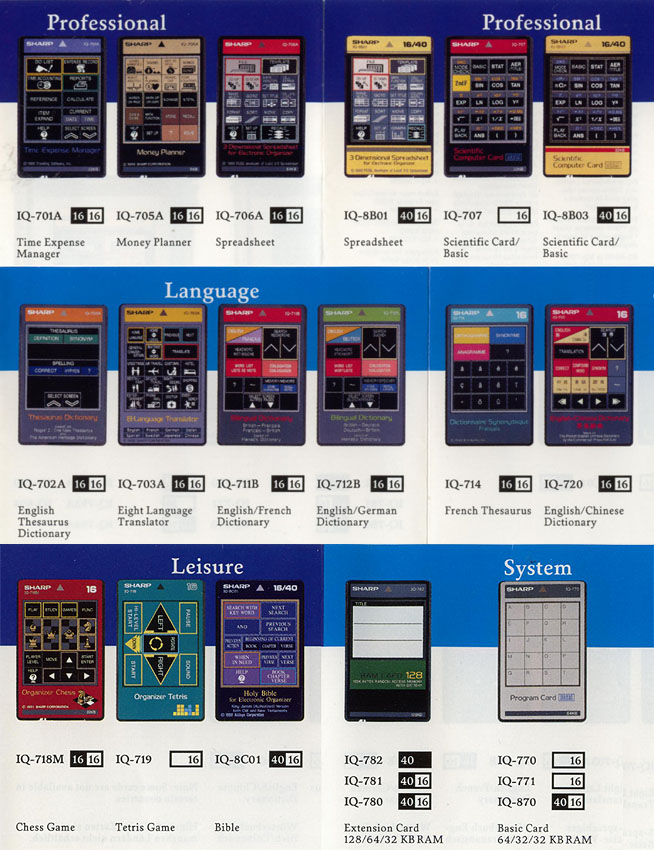 The IC cards collection in 1991



---
User manual