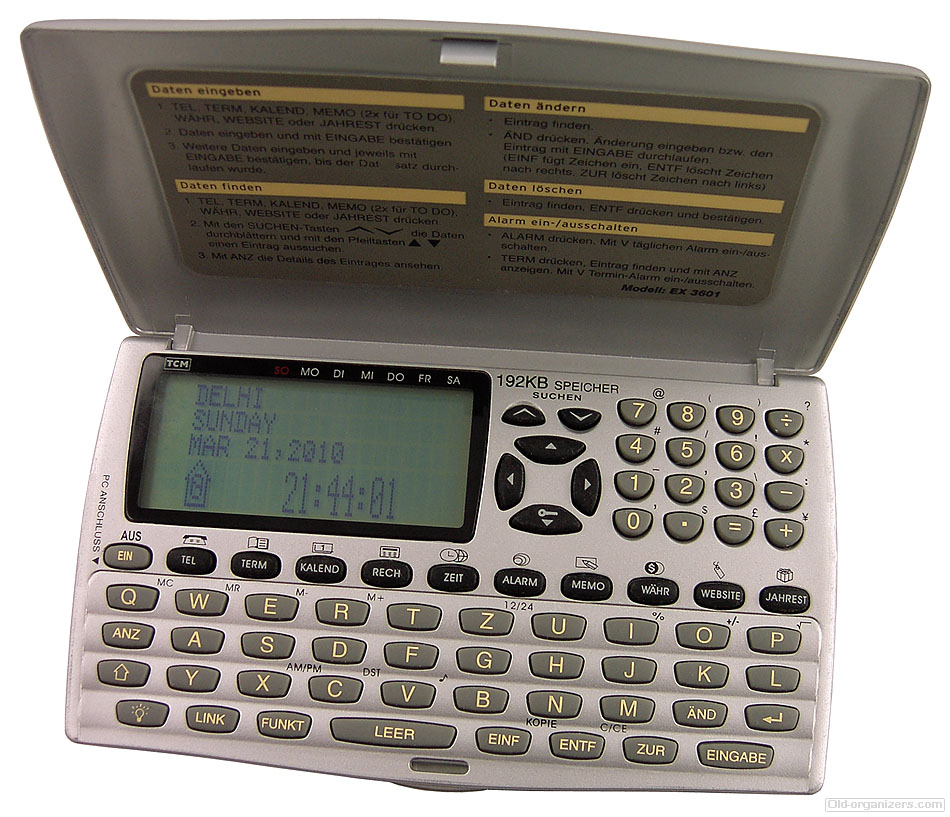 German keyboard and function key labels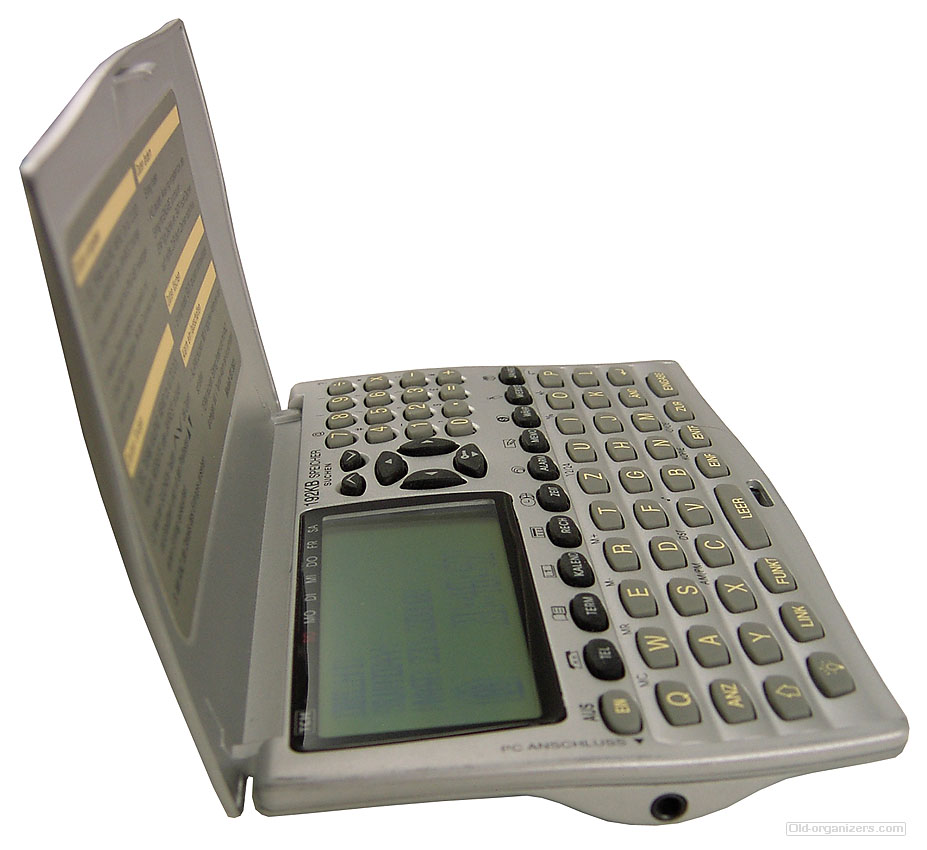 Profile view. PC-Sync jack on the left side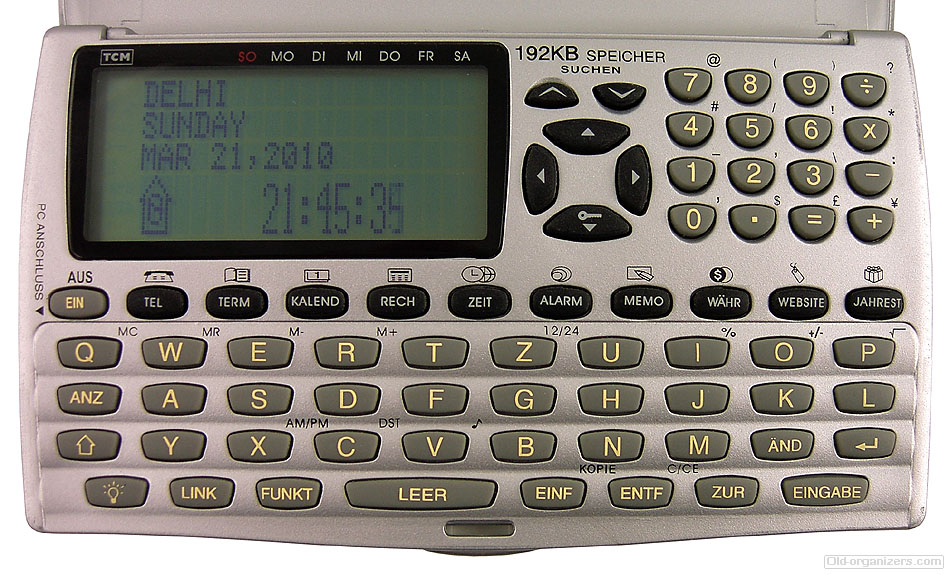 Keyboard close-up




Display close-up. The bottom line can display 1 line of big characters or 2 lines of normal chars.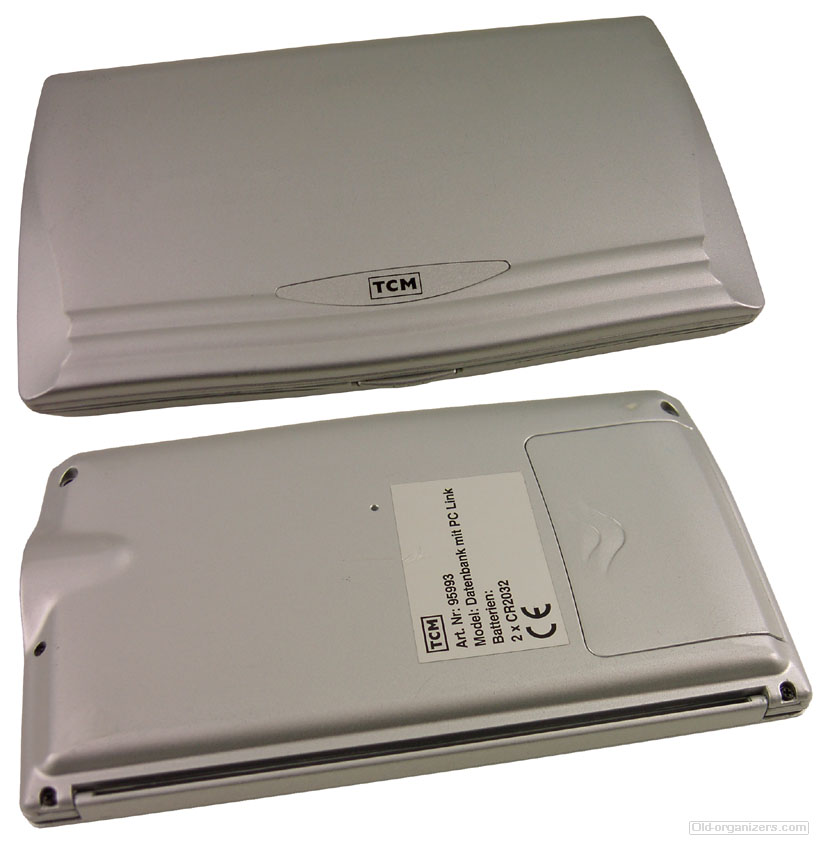 Top and back sides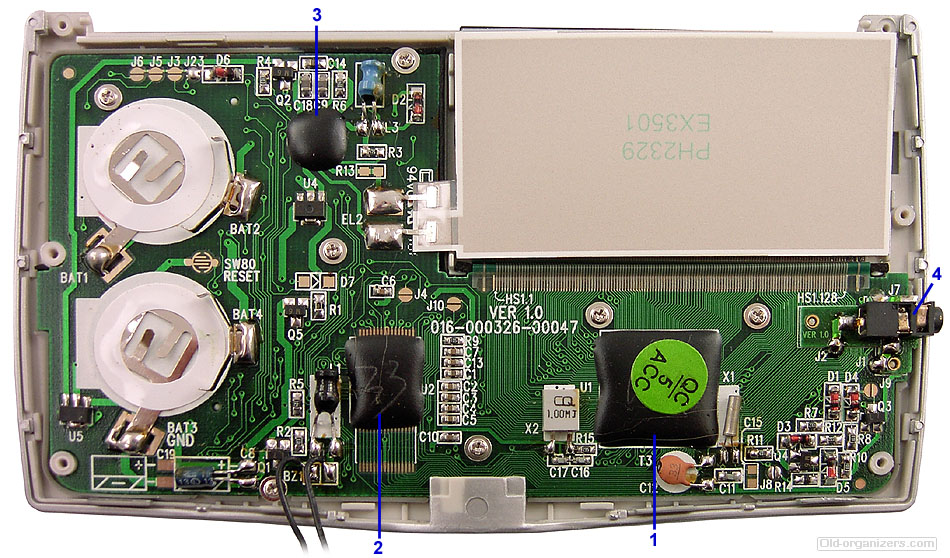 Inside. 1 Main controller chip, 2 192 KB memory chip, 3 Display backlight controller, 4 PC-Sync jack.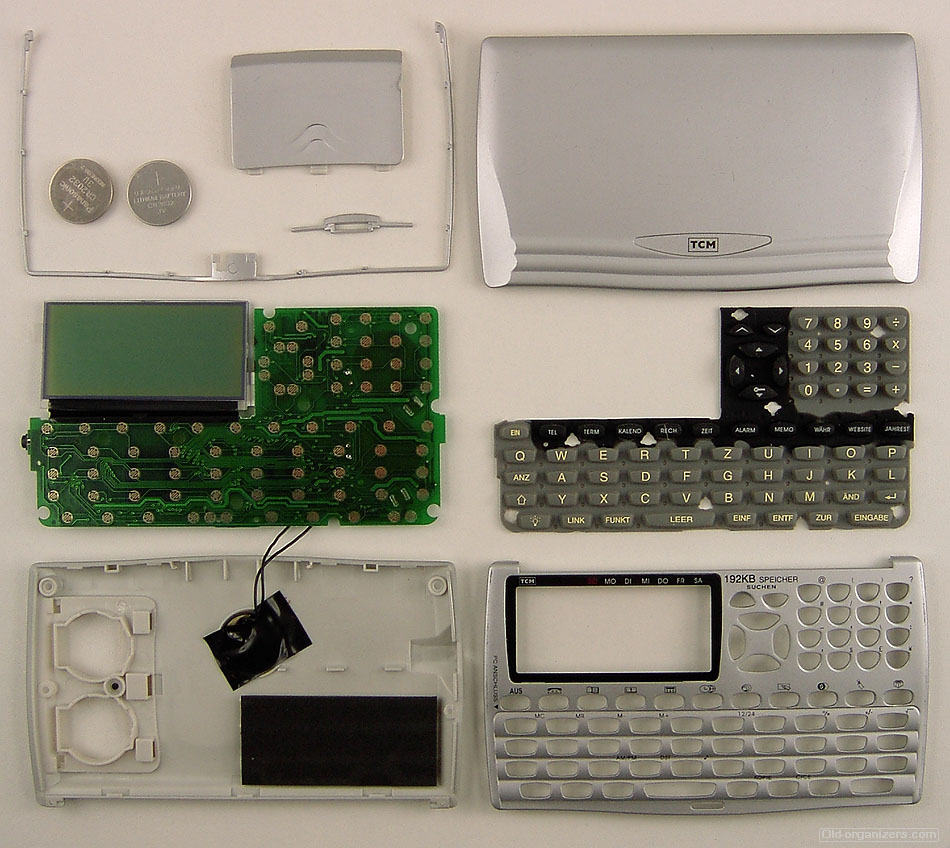 Exploded view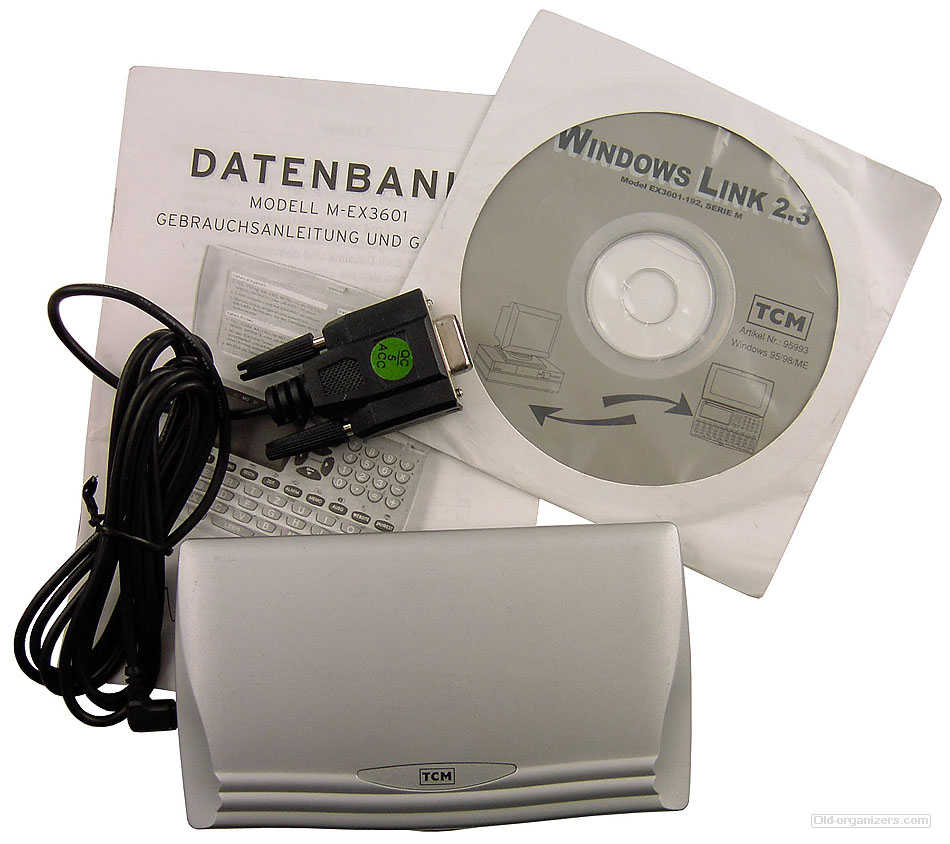 Complete set with PC-Sync cable, German manual and Link software.