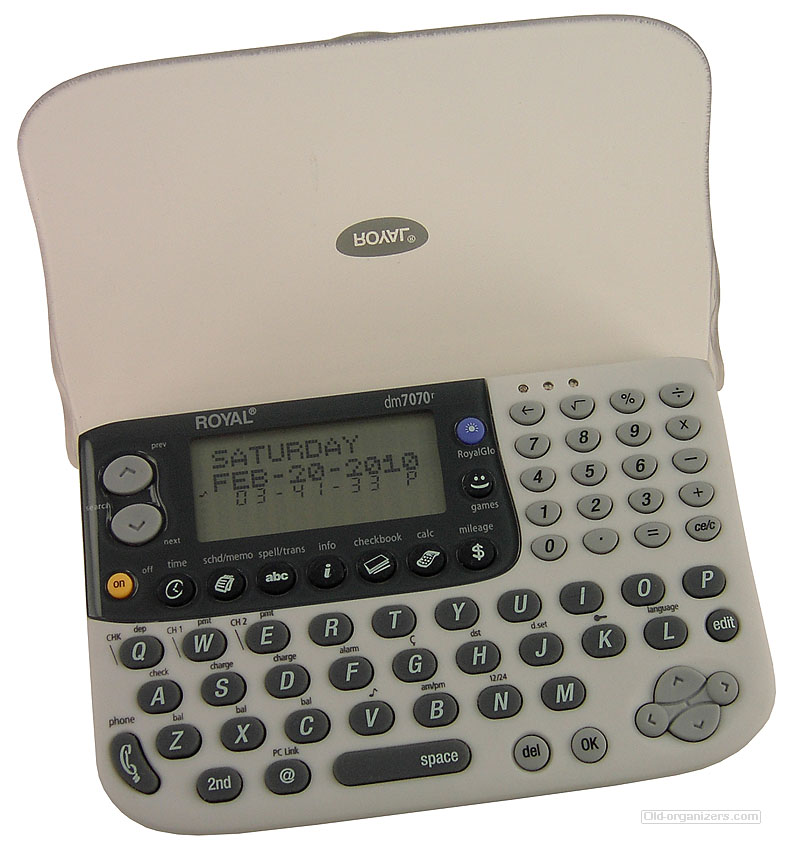 Translucent lid lifted up. Running the clock function.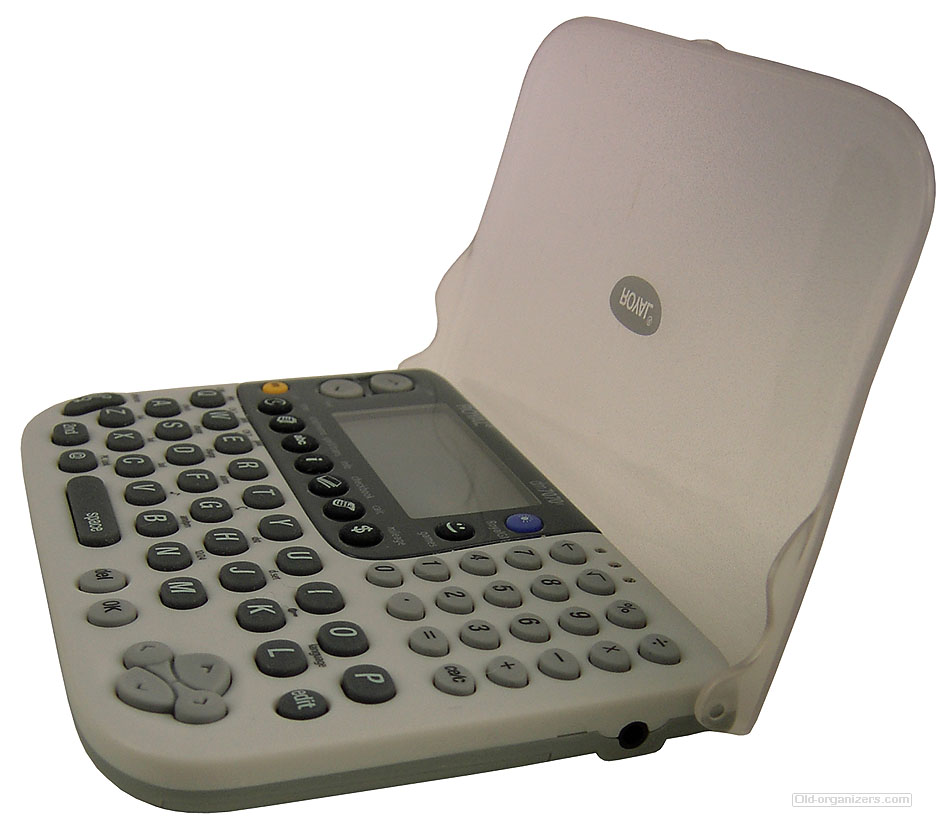 Side view. PC-Sync jack on the right hand side.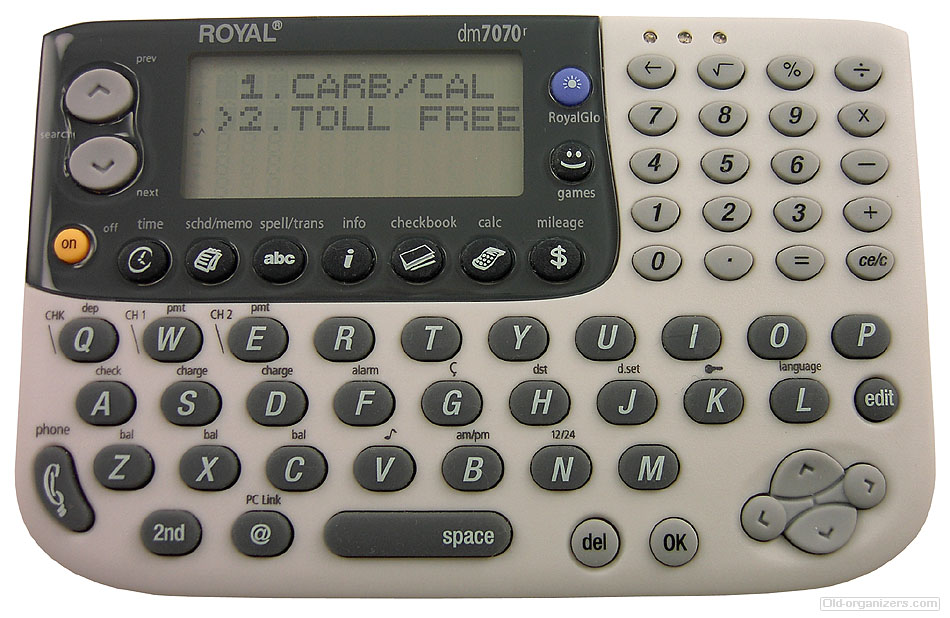 Keyboard close-up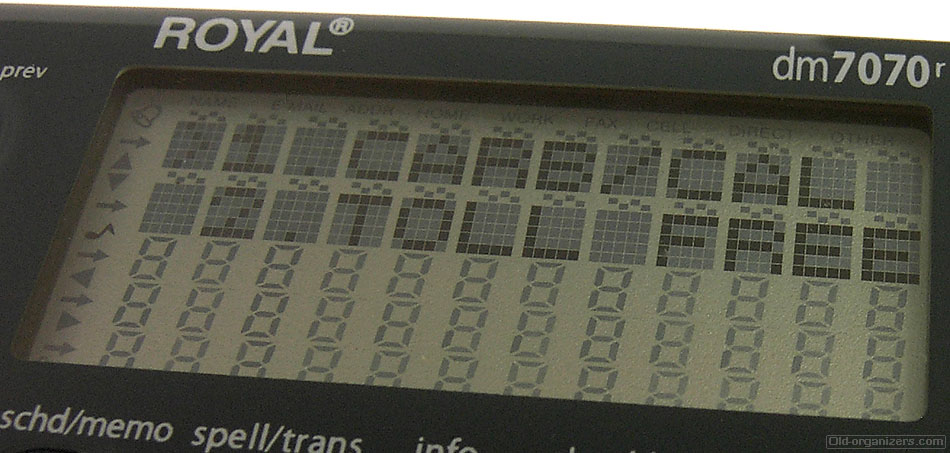 Display close-up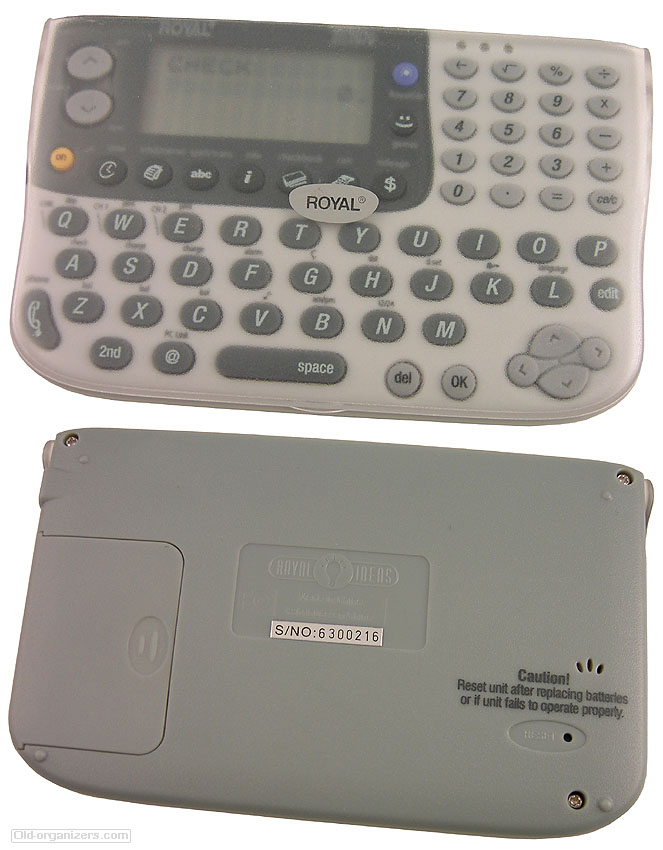 Top (with translucent lid) and back sides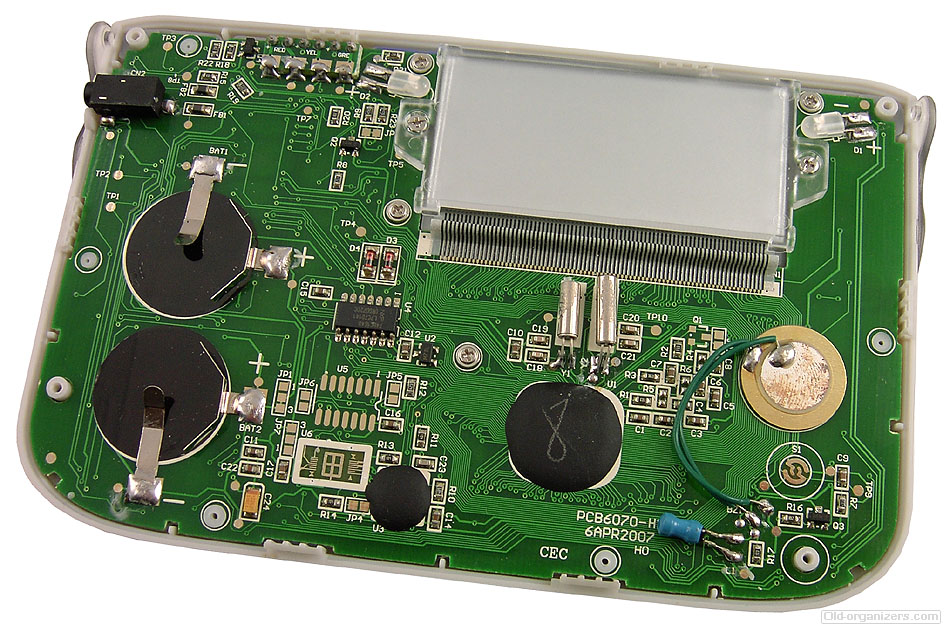 Electronic card. Provision is made for 2 extra memory chips.
2 LED's are used for the backlight on both sides of the display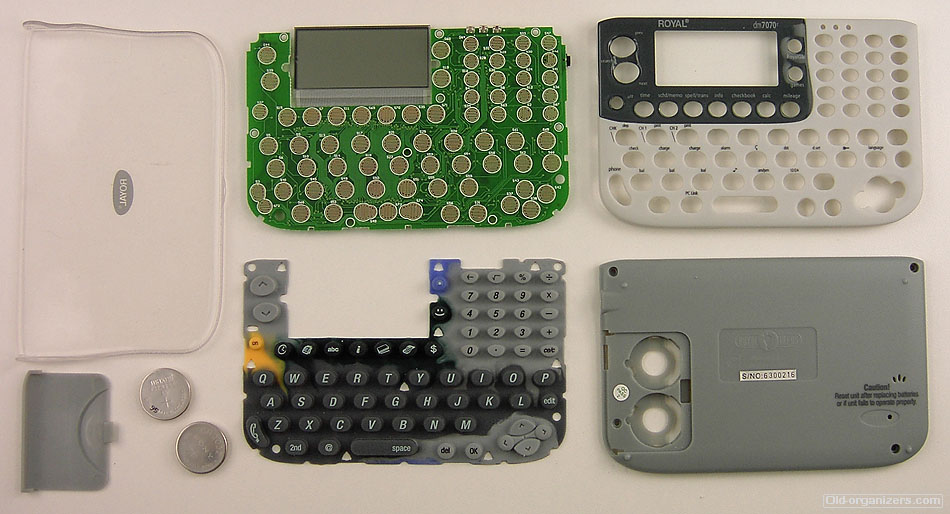 All of its parts



---
User manual
---
More Info
User's review:
For the price, this gadget is of great values given the broad variety of functions that comes with it. On top of the traditional organizer functions (phone book, memo, scheduler etc), it comes with a currency translator, handy web site addresses for travelers, mileage calculator, check book function, currency, and calories calculator. What I really like is the translator feature which can translate from English to Spanish and French. The key pad is also separately laid out which makes it easy to use it as a calculator.