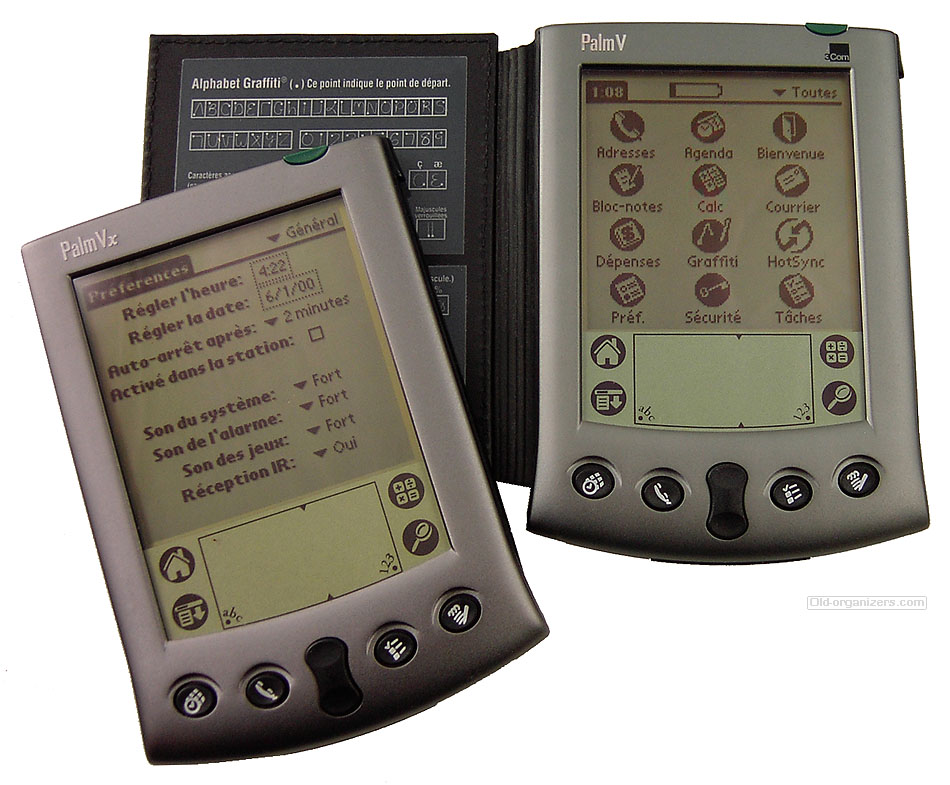 Both models with French Palm O.S. The main exterior difference is the 3com logo
on the Palm V, which was the last Palm computer to be released with 3Com branding.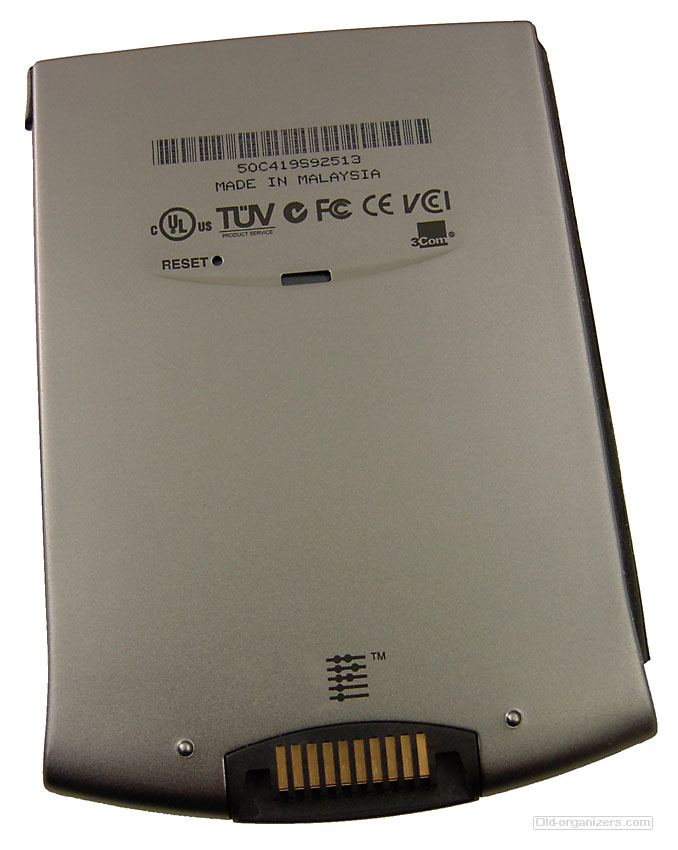 Common back side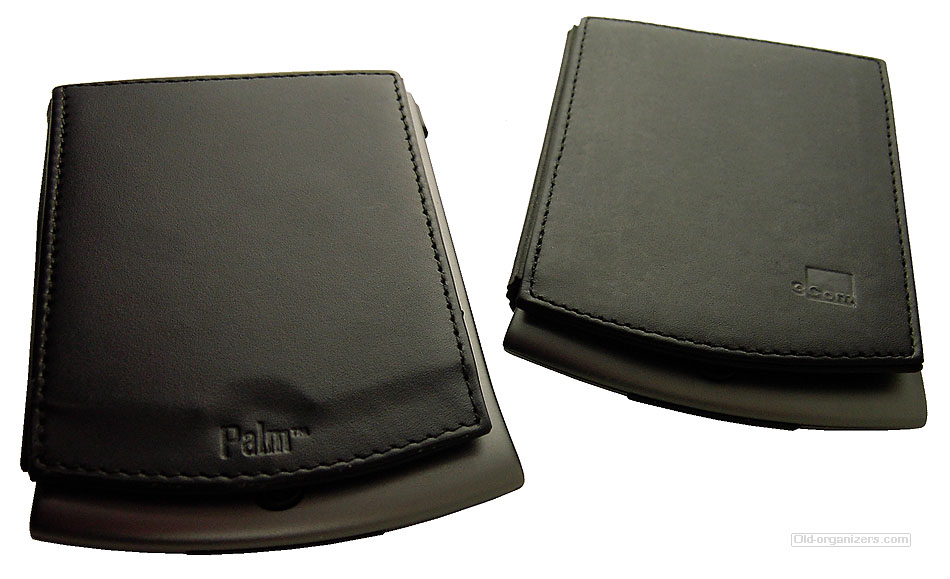 leather covers, 3com branding for the Palm V, Palm, for the Vx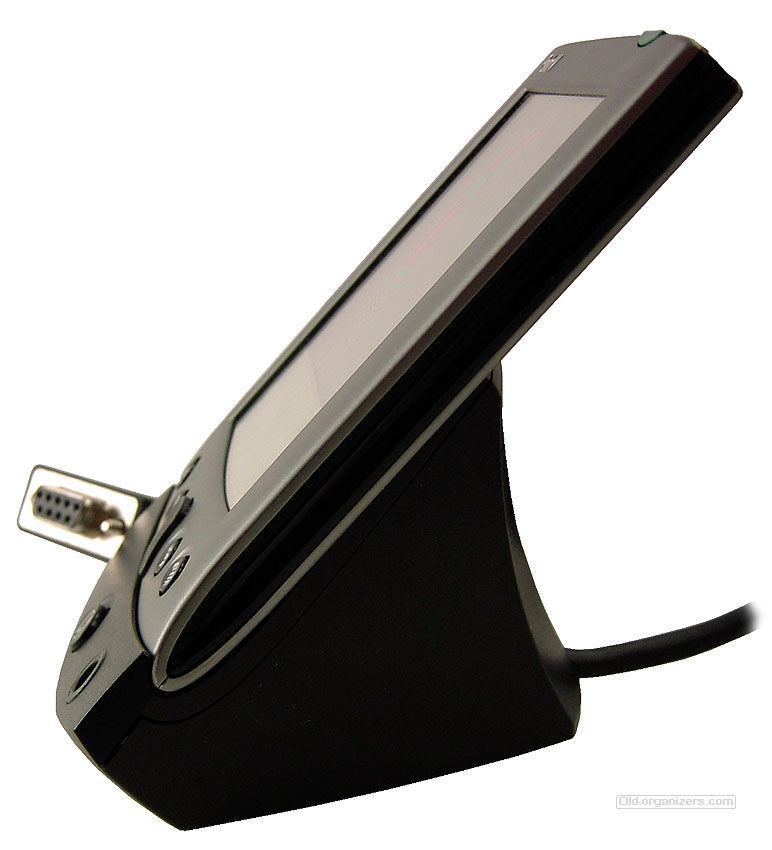 The Palm V was delivered with a Serial craddle for data tranfer and battery charging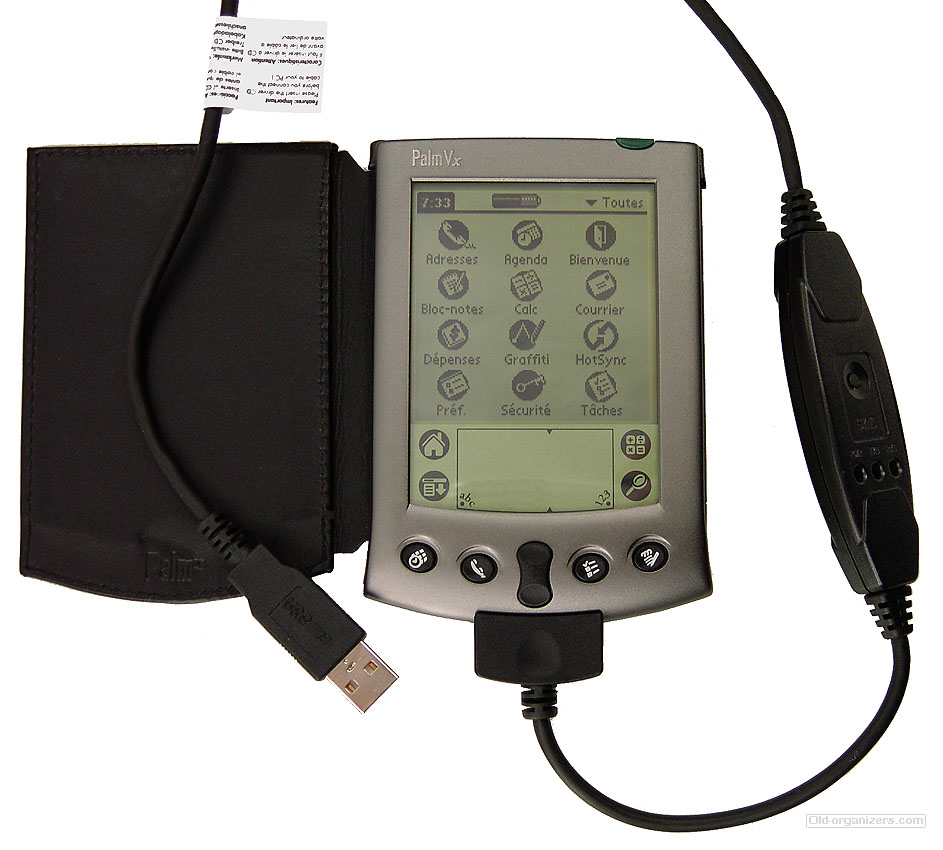 The Palm Vx used a USB cable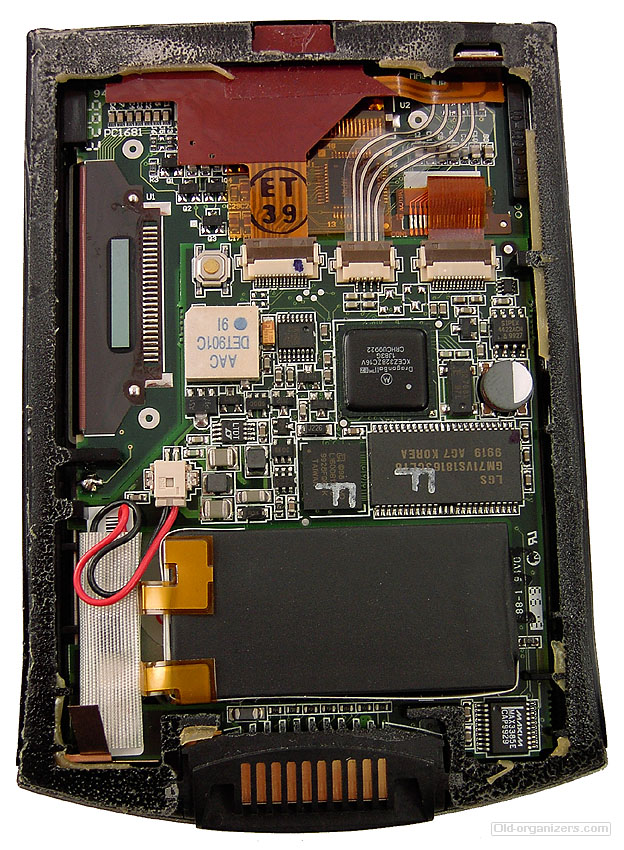 Palm V electronic card. Motorola Dragonball processor, 2 MB flash RAM (small square)
holding the Palm O.S. software, and 2 MB user memory chip.
If you need to open your Palm V, read this page.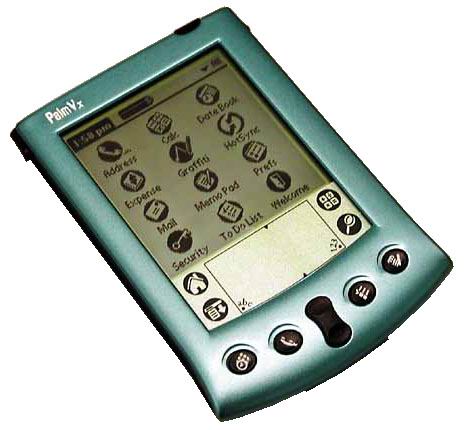 Palm Vx Claudia Schiffer Limited Edition.
It was available only from Claudia Schiffer's Web site along with a extra software package for $399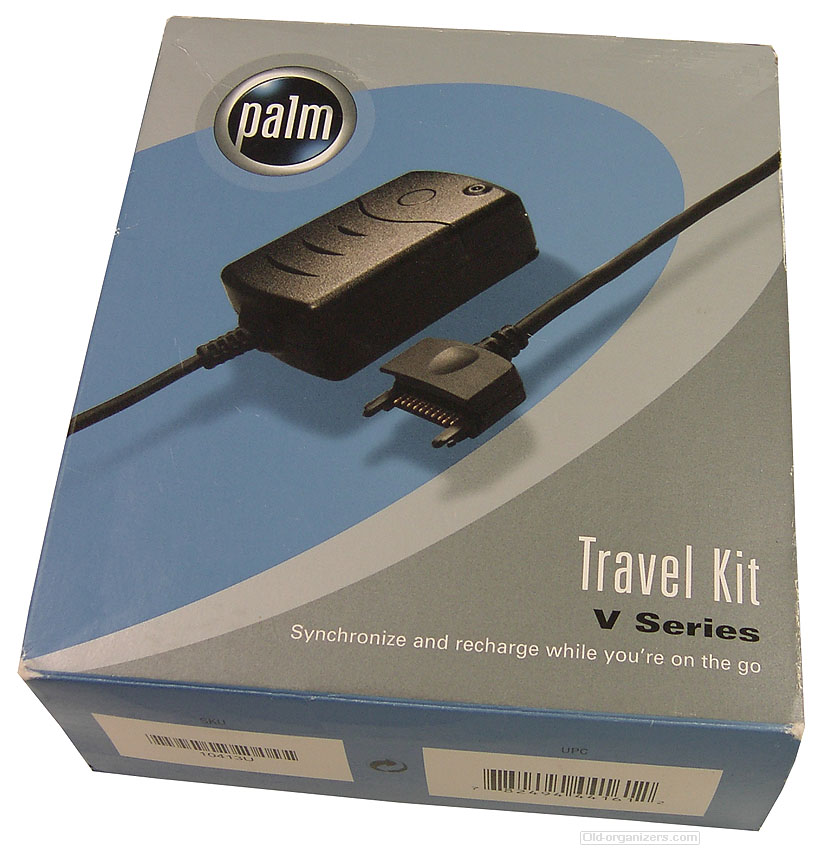 The travel kit provides a universal AC recharger with plug adapters for most countries,
and a HotSync cable to connect the Palm V without a HotSync craddle.



---
User manual
---
More Info