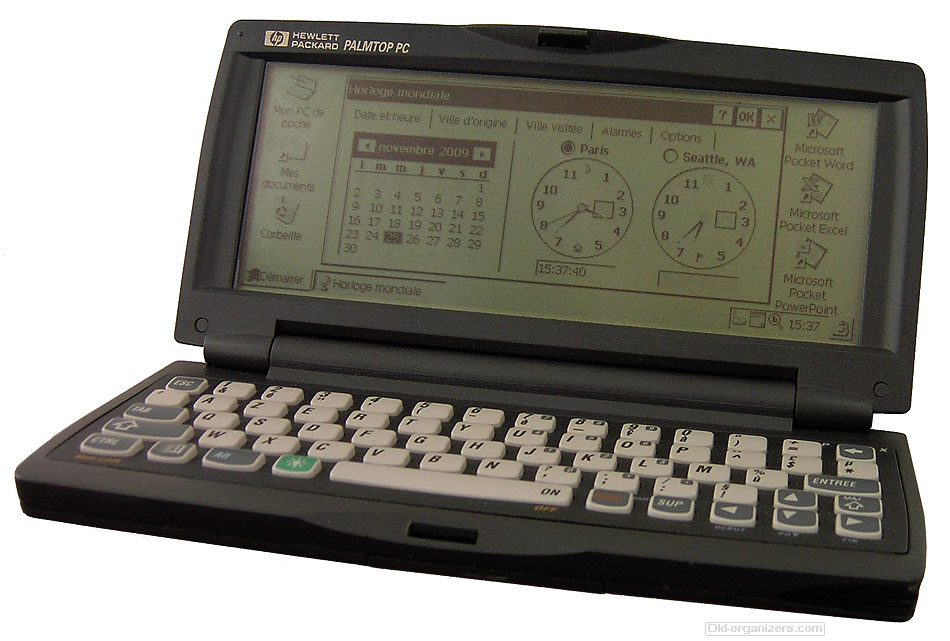 Windows CE, French version. Running the World clock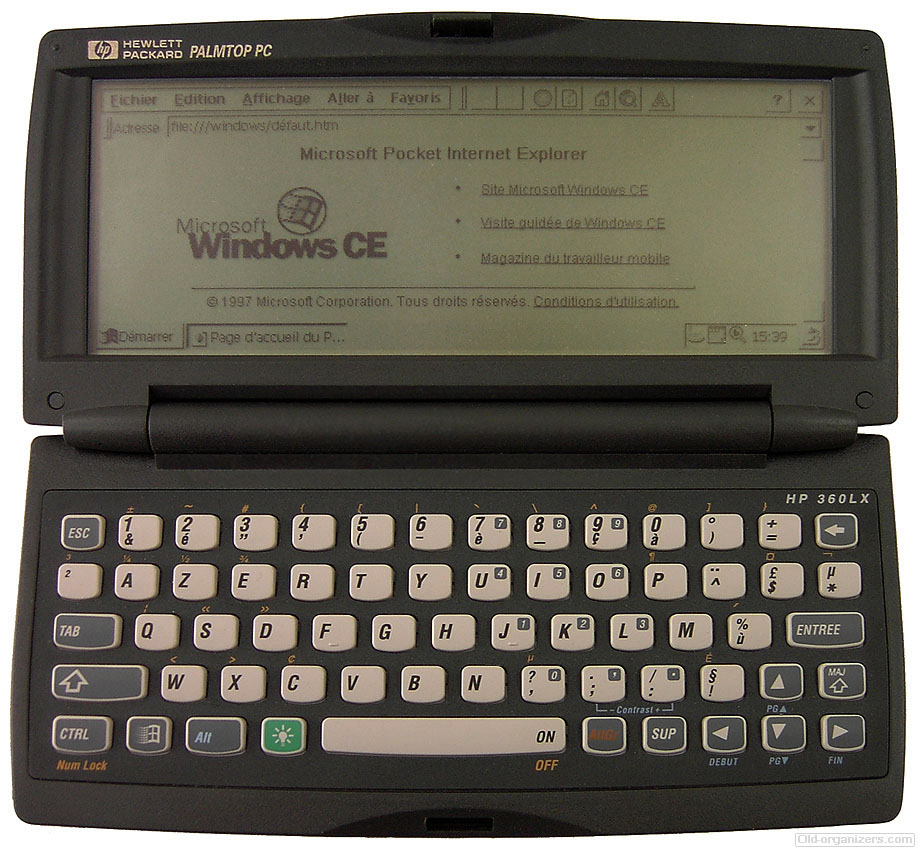 Unfolded, French AZERTY keyboard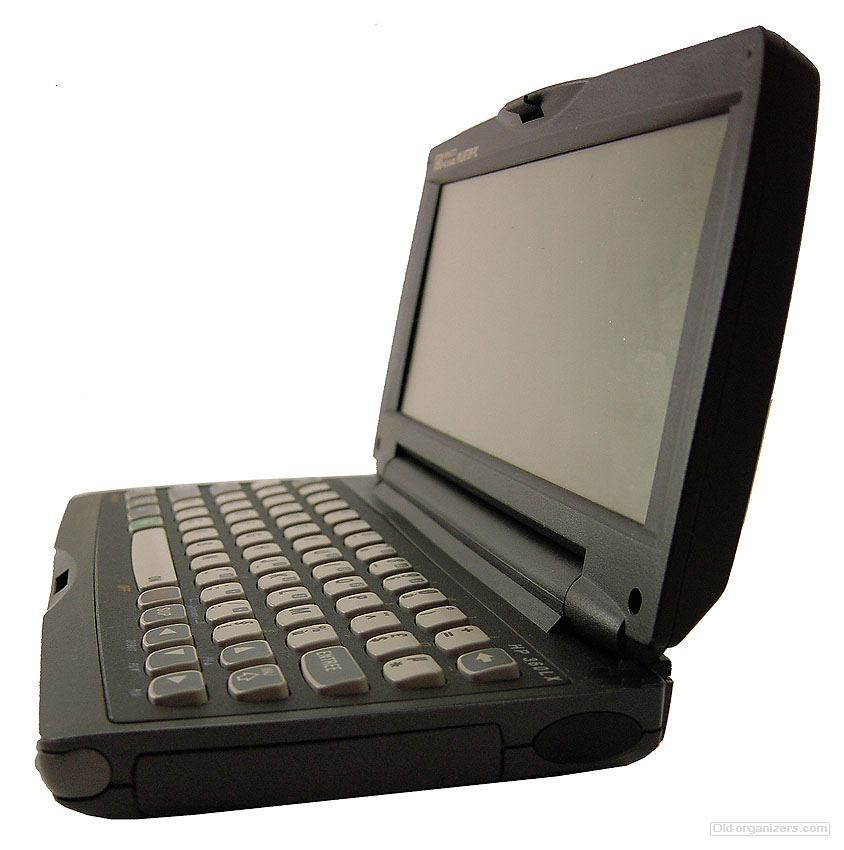 Profile view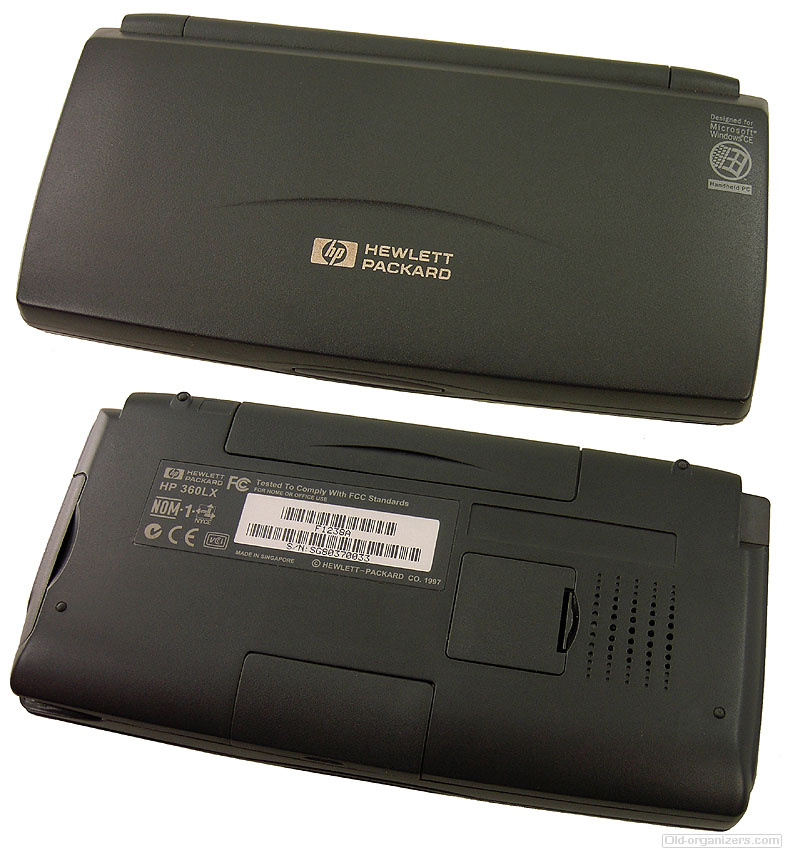 Top and back sides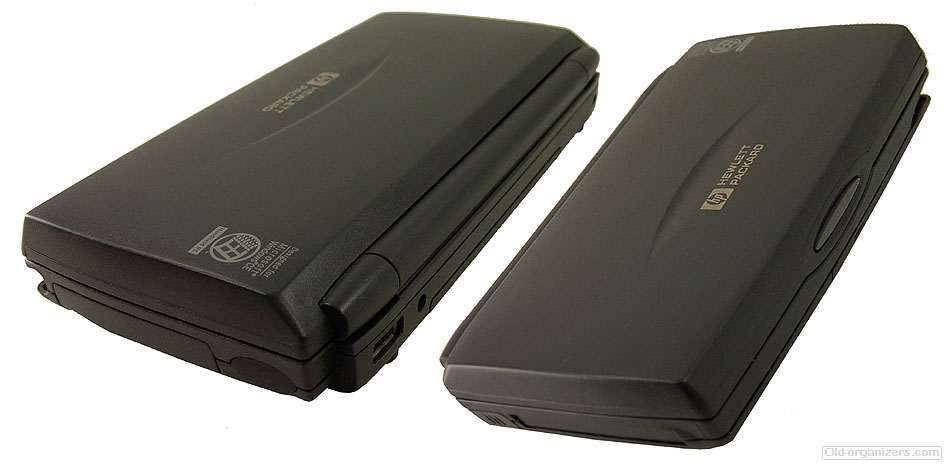 Sides view. Right side: CompactFlash card housing and InfraRed window,
Left side: PC Card housing and Eject button, Rear side: Serial port and power jack.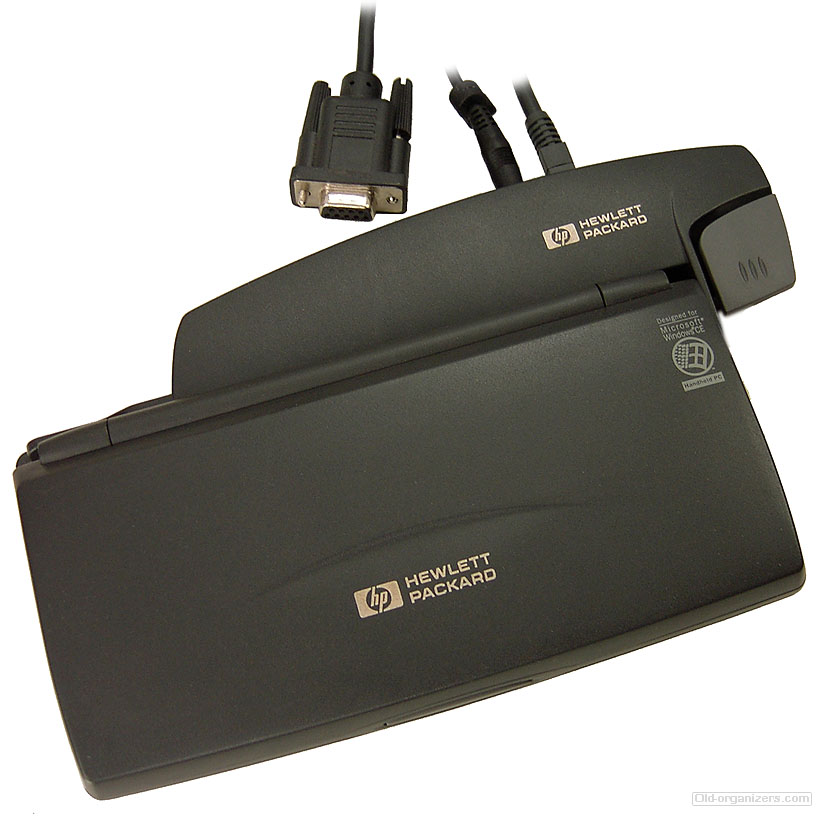 Inserted in its craddle and serial port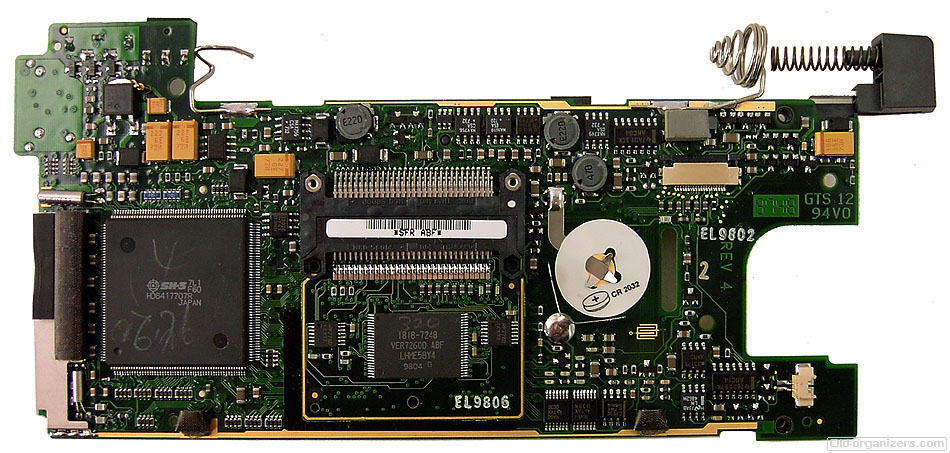 Electronic card. Hitachi processor and removable ROM module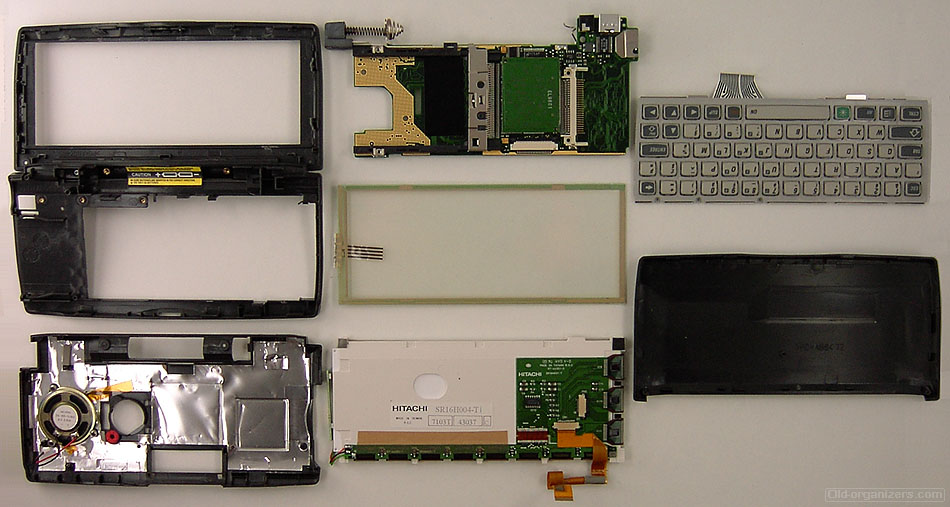 In parts. In the center: Other side of the electronic card, Hitachi LCD and its sentitive window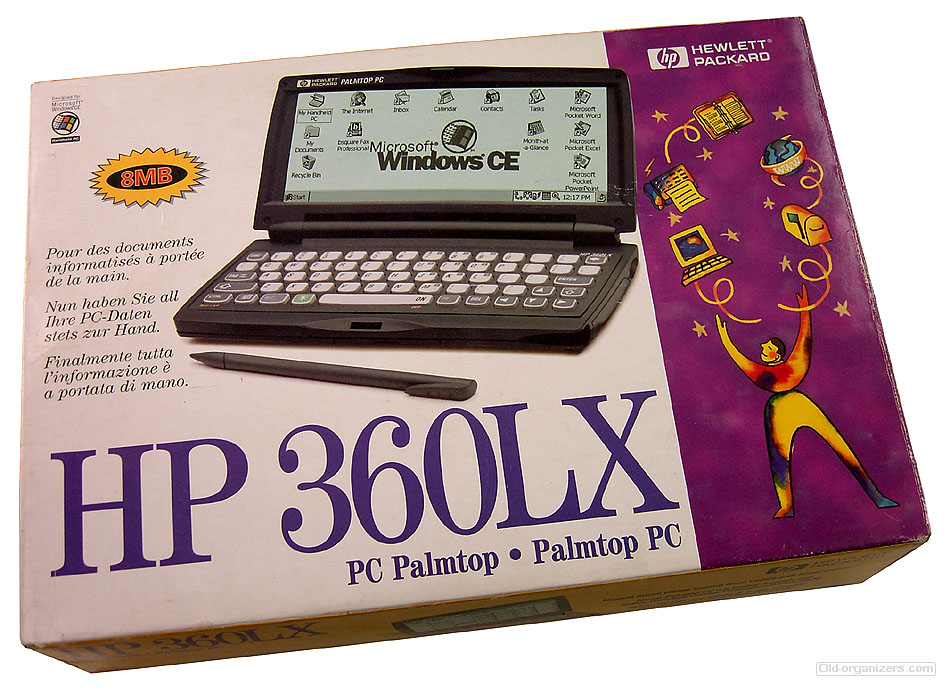 The German / Italian / French box



---
More Info
H.P. press release

PALO ALTO, Calif.--(BUSINESS WIRE)--Oct. 13, 1997-- Hewlett-Packard Company today introduced the HP 360LX palmtop PC with Microsoft(R)

Windows(R) CE 2.0, expanding to its award-winning family of Windows CE-based palmtop PCs.

HP leads the palmtop PC market by concentrating on key customer needs, such as screen size, quality and total cost of ownership. The HP 360LX offers such breakthrough features as a full-width, 16-greyscale, high-contrast screen with natural-white backlight and enterprise management capabilities. In late 1997, HP expects to further enhance its palmtop PC line with the HP 620LX, a color-display model.

"HP is a recognized leader in the palmtop PC category, having engineered the HP 320LX, the first Windows CE handheld device with a full-width, 640- x 240-pixel screen," said Dennis Hamann, worldwide marketing manager of HP's Asia Pacific PC Division. "By advancing the role of the palmtop PC in the enterprise and offering a new color model, HP substantially advances its leadership position in the handheld industry."

THE HP 360LX PALMTOP PC BREAKS GROUND IN THE ENTERPRISE

Based on the Windows CE 2.0 operating system, the HP 360LX offers corporate customers significant advantages in mobile computing, including easy PC synchronization and compatibility with familiar business applications, such as Microsoft PowerPoint.

You may read the following here.