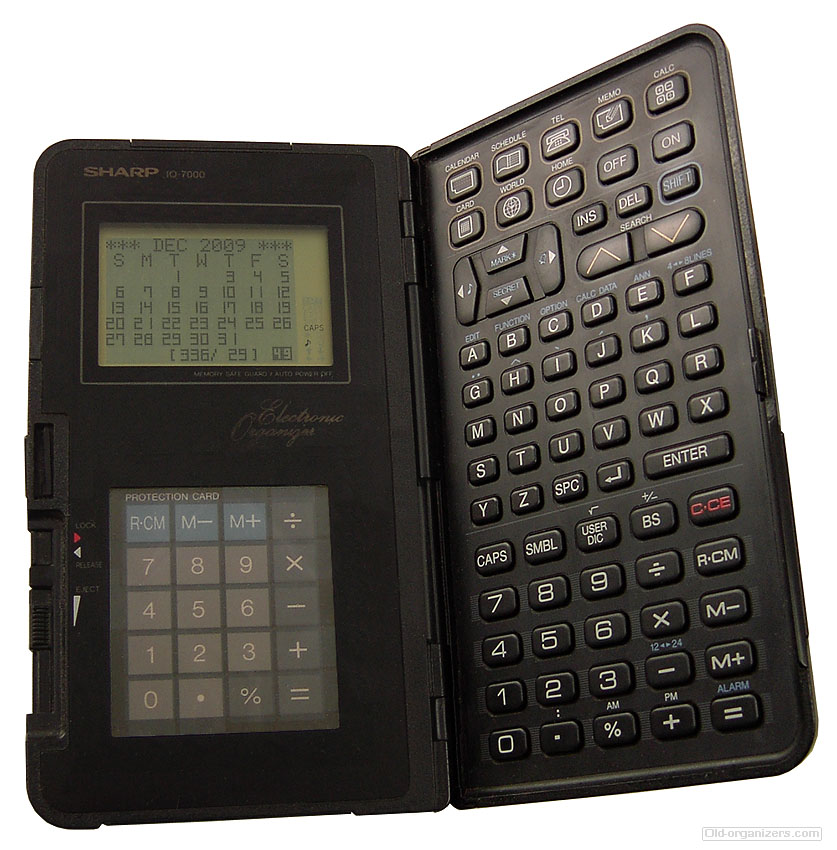 Running the Calendar function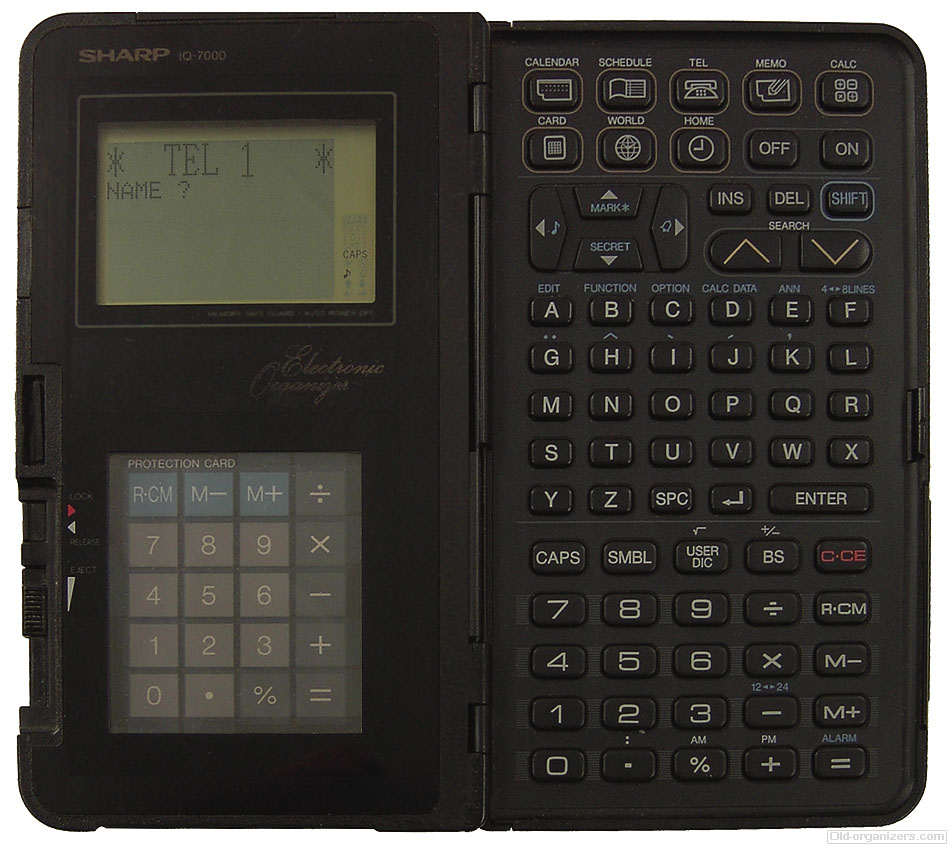 Unfolded, running the Phone book function
The IC card seems not to be the original one.




Closed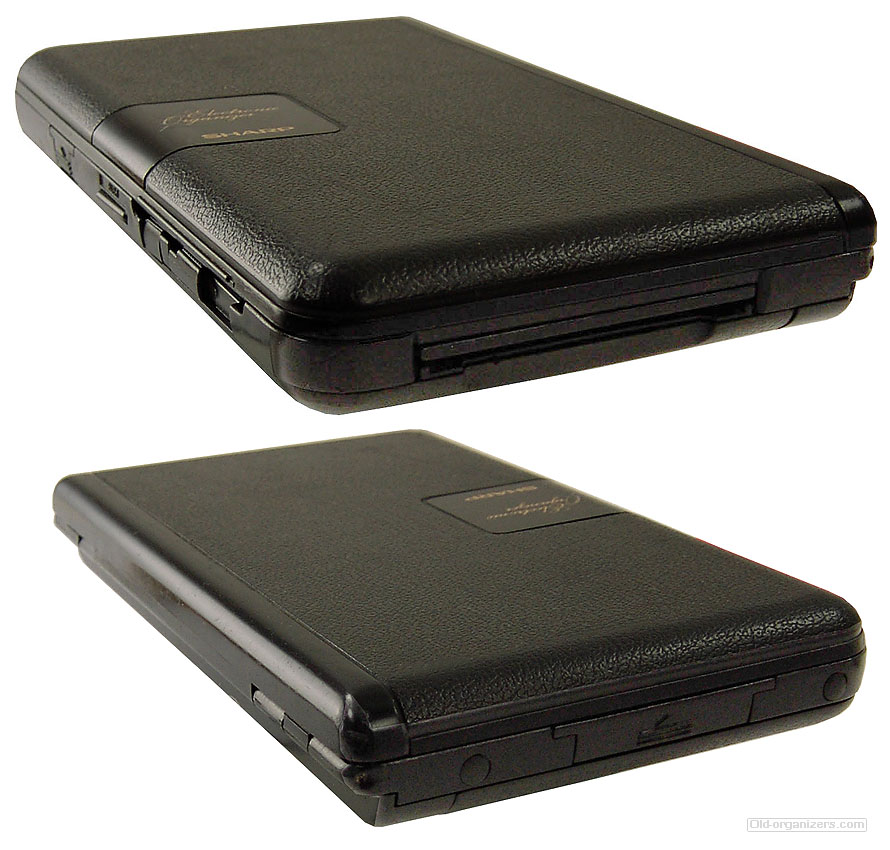 IC card housing (top) and data transfer connector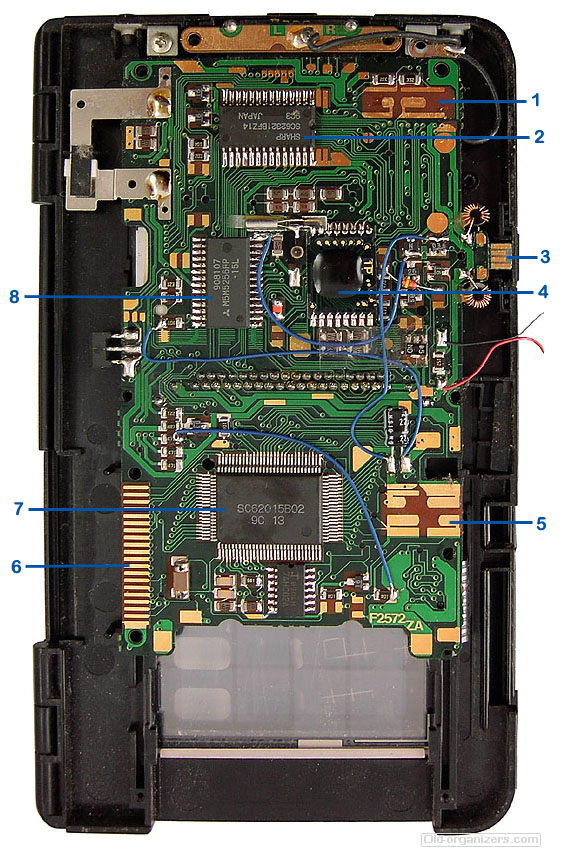 Electronic card.
(1) Backup battery switch, (2) Program ROM, (3) Data transfer/print connector, (4) Data transfer chip, (5) IC card lock switch,
(6) Keyboard connector, (7) Sharp processor/controller, (8) 32 KB RAM chip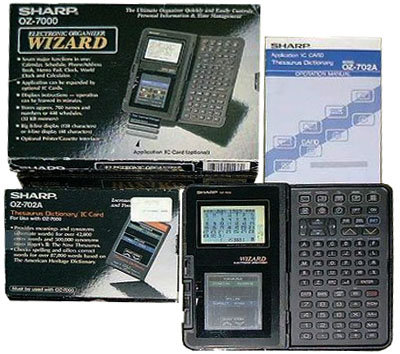 The OZ-7000, same model, only solf in the USA



---
User manual
---
More Info
See also this German site devoted to the IQ series of organizers.