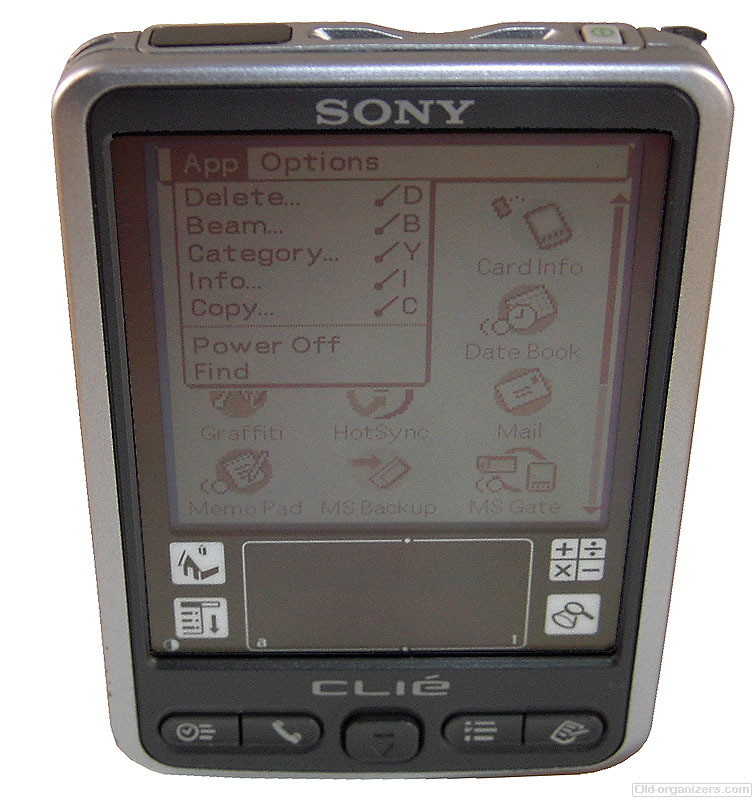 Palm OS menu.
Note on the top side : the power button, the memory Stick slot and the Infrared window




Leather cover
The button on the left side is called "Jog Dial™ navigator"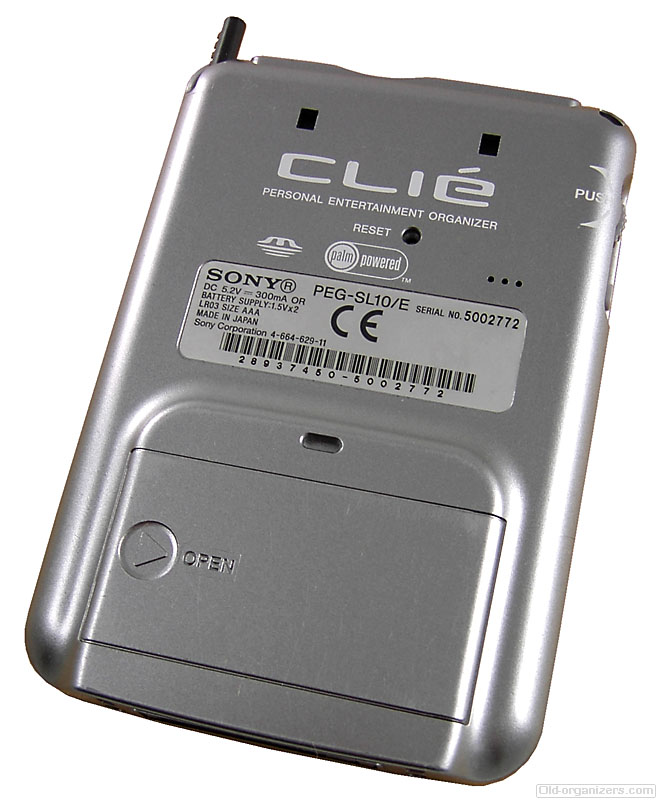 Back side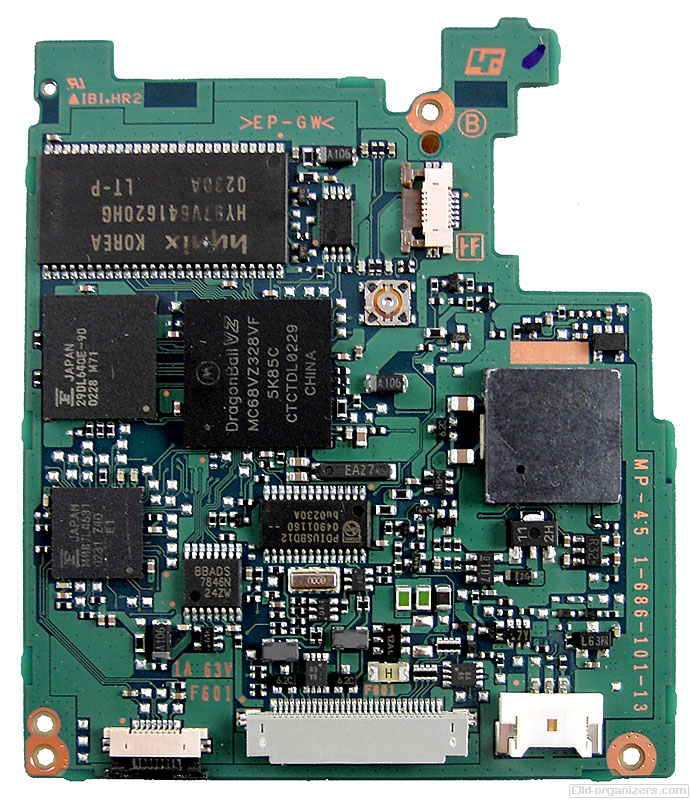 Components side of the electronic card : Motorola DragonBall, ROM and RAM chips,
I/O chips and connectors.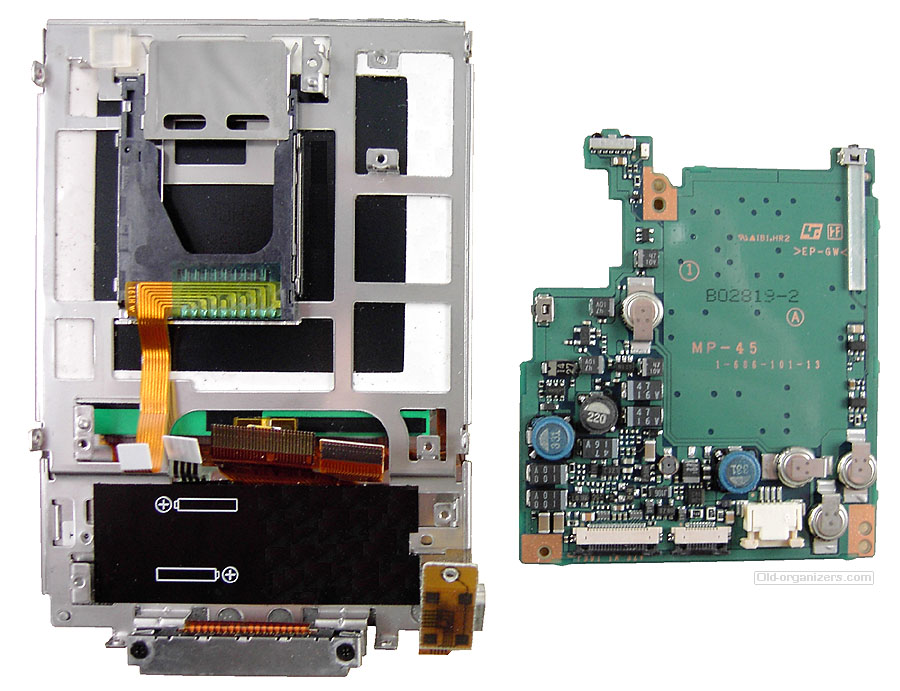 Back sides of the display - with memory stick housing - and main card.





All of the parts of a Clié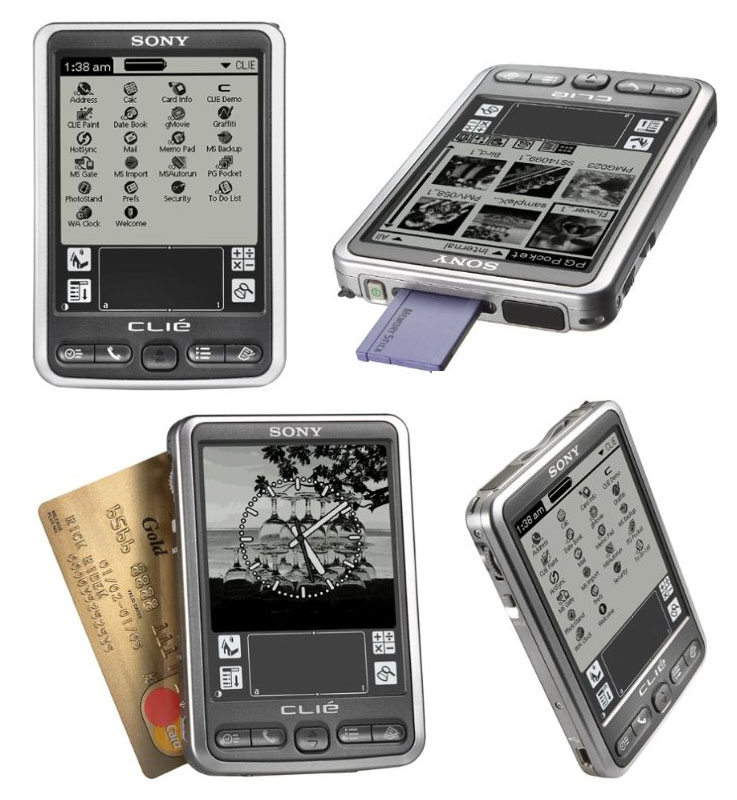 I dream to take so nice pictures… These ones were taken from the Web



---
User manual
---
More Info
Sony's product description.
Introducing the new PEG-SL10 CLIÉ™ handheld -- so many unique Sony features in a new compact design, for the amazingly low price of only $149.99!
The new Palm-Powered™ PEG-SL10 CLIÉ handheld provides everything you need to stay organized and entertained. Compact and lightweight, you can take your CLIÉ handheld wherever you go.
High-resolution screen shows images and documents in fine detail. In addition to the 8 MB internal memory*, the Memory Stick® media expansion slot offers virtually unlimited storage capability for all your favorite applications.
Need to get some work done on the road? You can view and edit Microsoft® Word and Excel files on the handheld with Documents To Go® Standard Edition (Data Viz, Inc.). Plus, the unique Jog Dial™ navigator provides easy access to most of your stored information.